10 Hit Games to Challenge the Trivia Buffs in Your Life
Parade your collection of useless knowledge and trivia prowess with a tabletop game guaranteed to impress your friends and family. Ranging from classics like Trivial Pursuit, to newer takes with modified mechanics, these top 10 highlights are sure to bring some laughs and face-palms to your next gathering. 
Try to win by yourself or split up your points!
4-12 Players | 30-45 Minutes | Ages 14+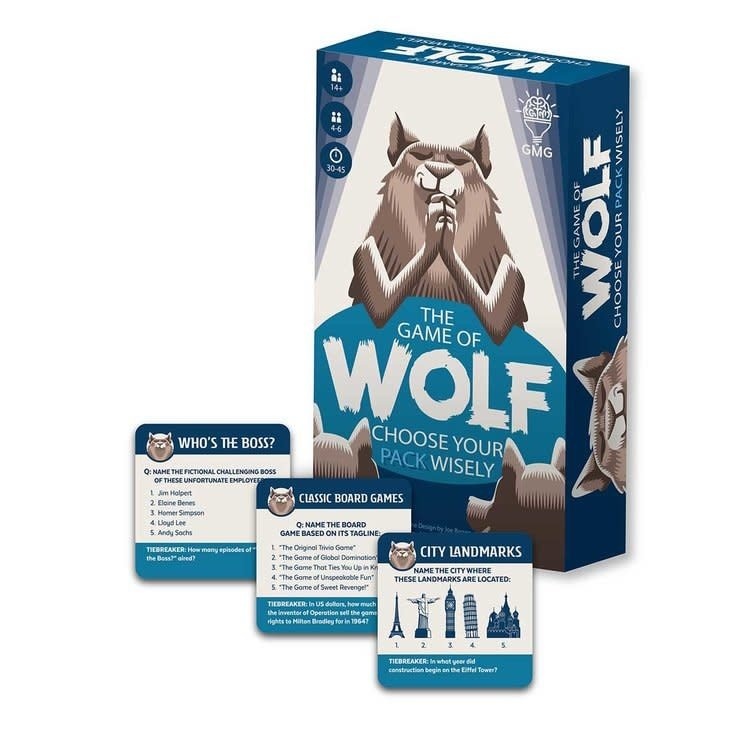 In this trivia game, players can choose to brave a round of general trivia questions as a lone wolf or pick other members of the wolf pack to help them answer. The only catch? If you answer as a group, you share points as a group! Will you try to win on your own or choose strength in numbers?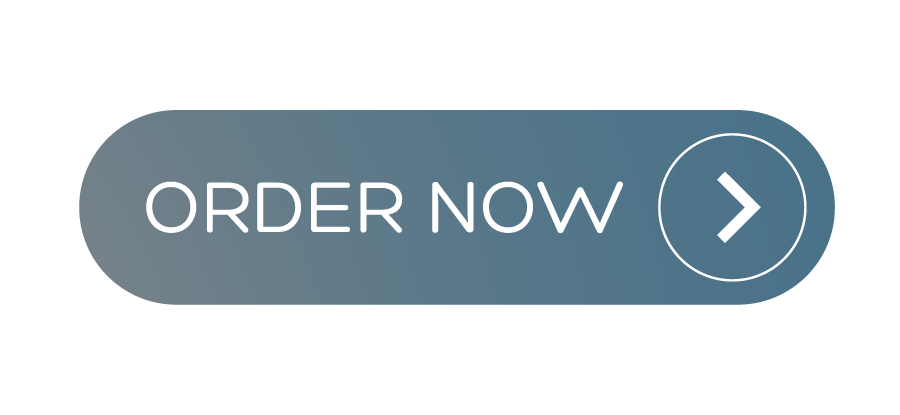 Take your bets on who knows best!
3-7 Players | 25 Minutes | Ages 10+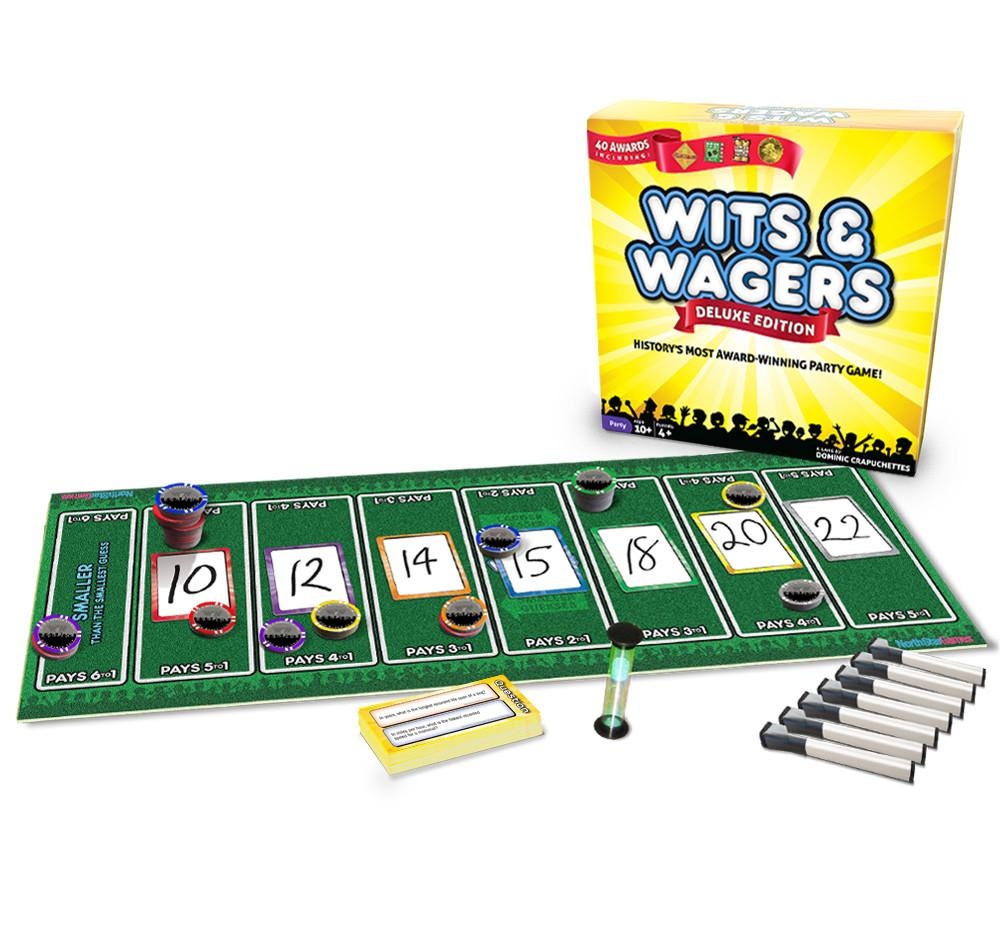 Is your football loving dad right about that 1989 Superbowl win, or will your younger sibling surprise you? In Wits & Wagers, you don't need to know a lot of trivia - you just have to be good at guessing who does! Put poker chips down to bet on who you think will win each round, and if you're confident in your guess, you can always go all in and bet on yourself.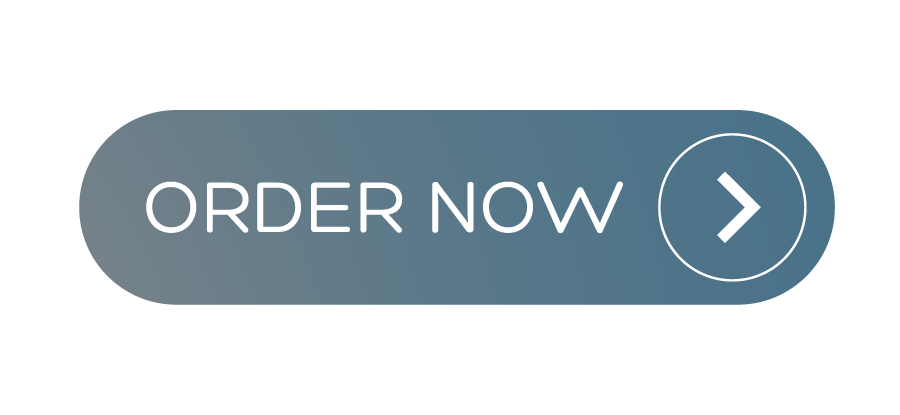 These questions seem too weird to be true.
2+ Players | 20-35 Minutes | Ages 14+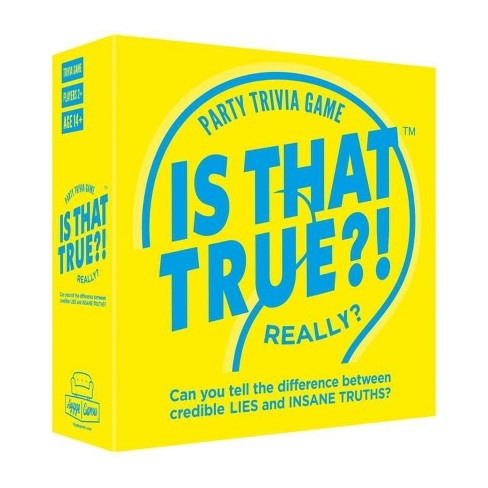 Are married men better tippers than bachelors? This unique trivia game is a hodgepodge of strange real world facts and outright lies. With over 400 questions to pull from, Is That True?! is an easy game to break out time and again as you and your friends try to suss out fact from fiction.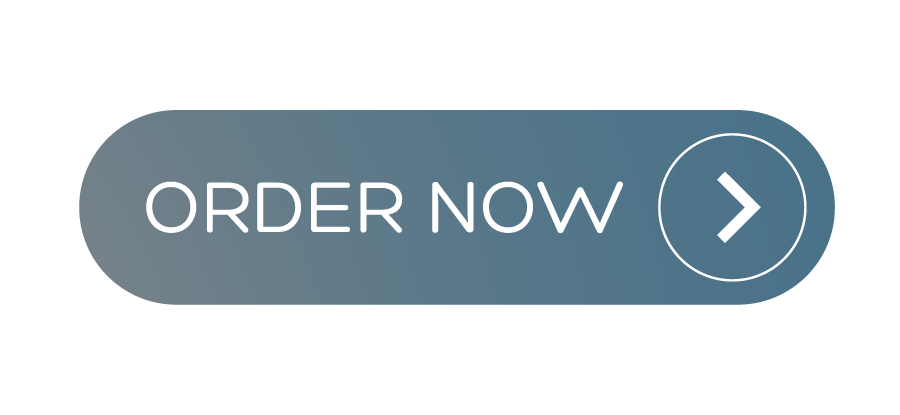 Was Caesar salad invented before OR after the zipper?
2+ Players | 20-35 Minutes | Ages 14+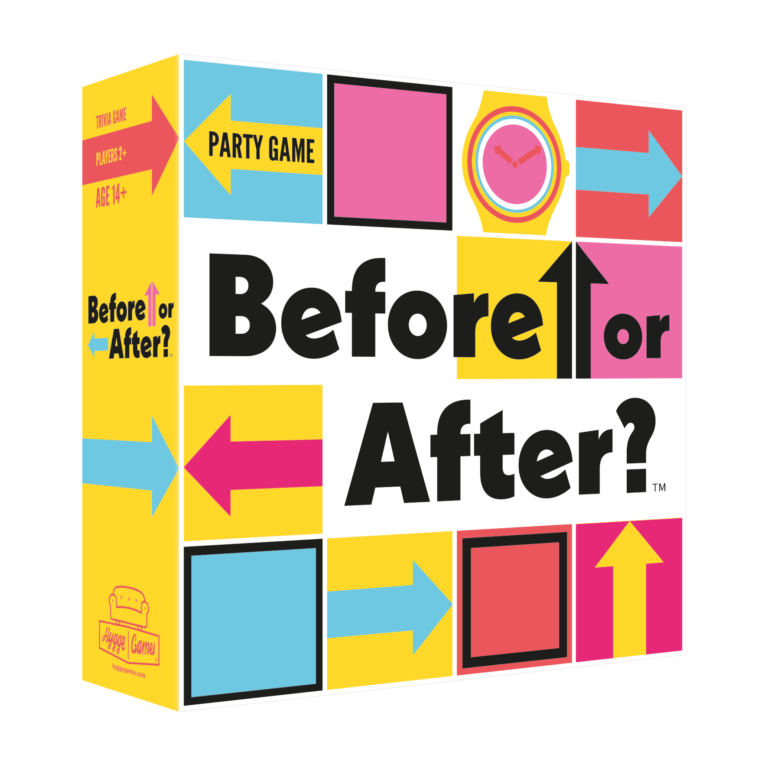 In Before or After, you don't need to know the exact date a Britney Spears song was released or when a president was in office, you just need to know which one happened first! A trivia game with push your luck elements, players can pass a turn to play it safe, or keep going to rack up points and risk it all.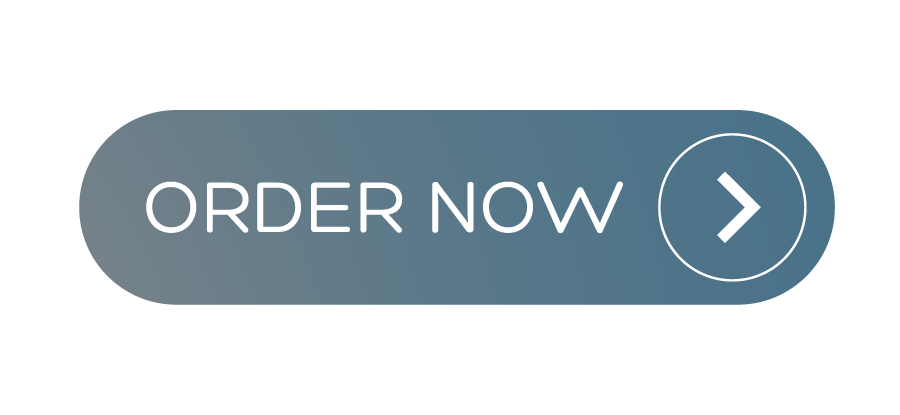 Collect the most poker chips over seven trivia-filled rounds!
2-6 Players | 20-30 Minutes | Ages13+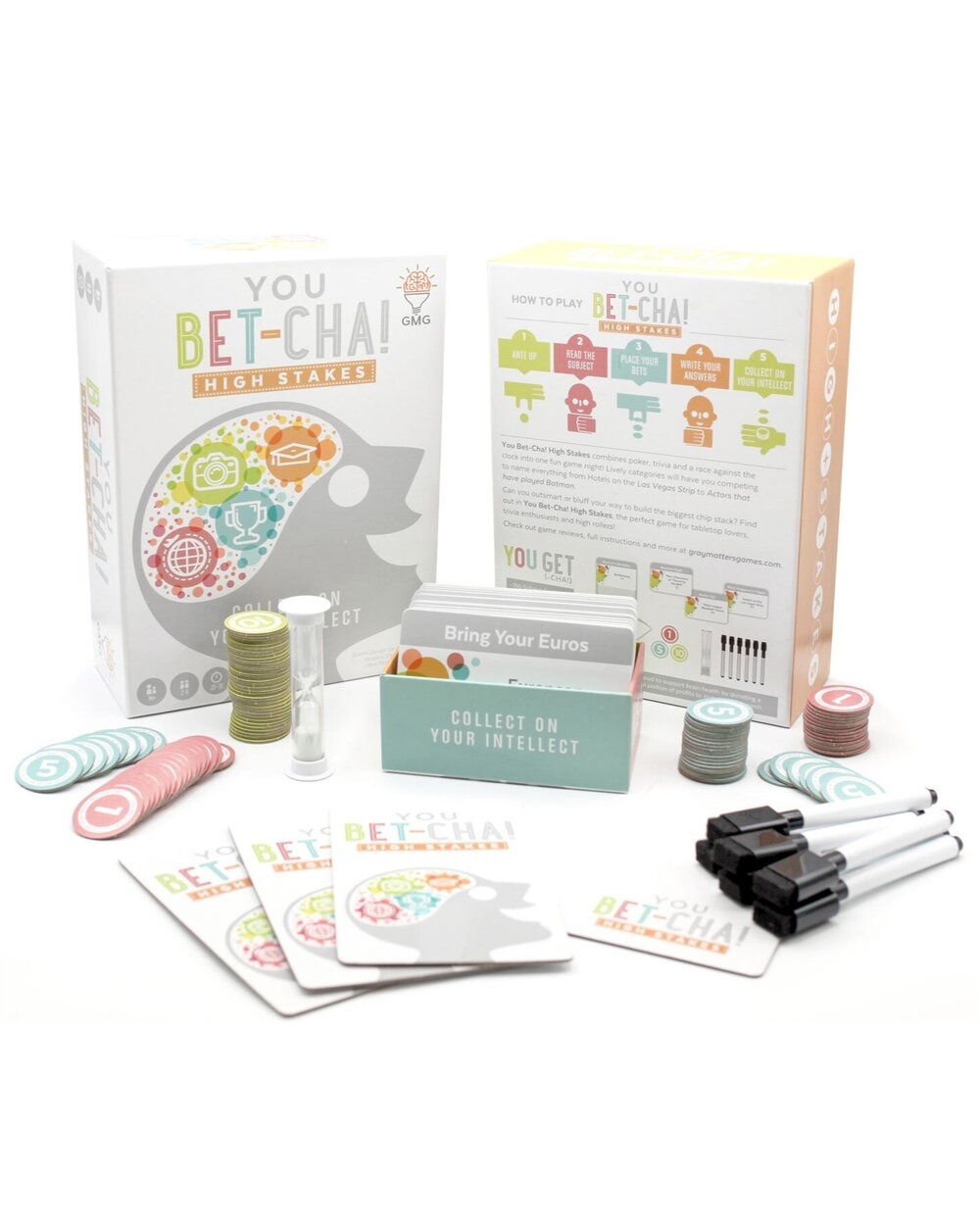 You better ante up! In You Bet-Cha, players roll dice to determine a trivia category and play style. As a new round starts, everyone places bets depending on how well they know a subject, and proceeds to reveal their answers. As they succeed or fail, players collect their poker chips and start over again for the next round.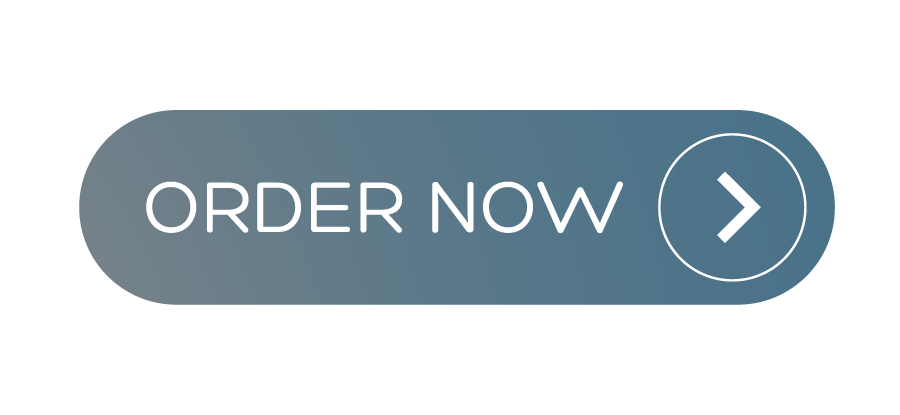 One question with six answers.... but which three are right?
2-6 Players | 30-45 Minutes | Ages 12+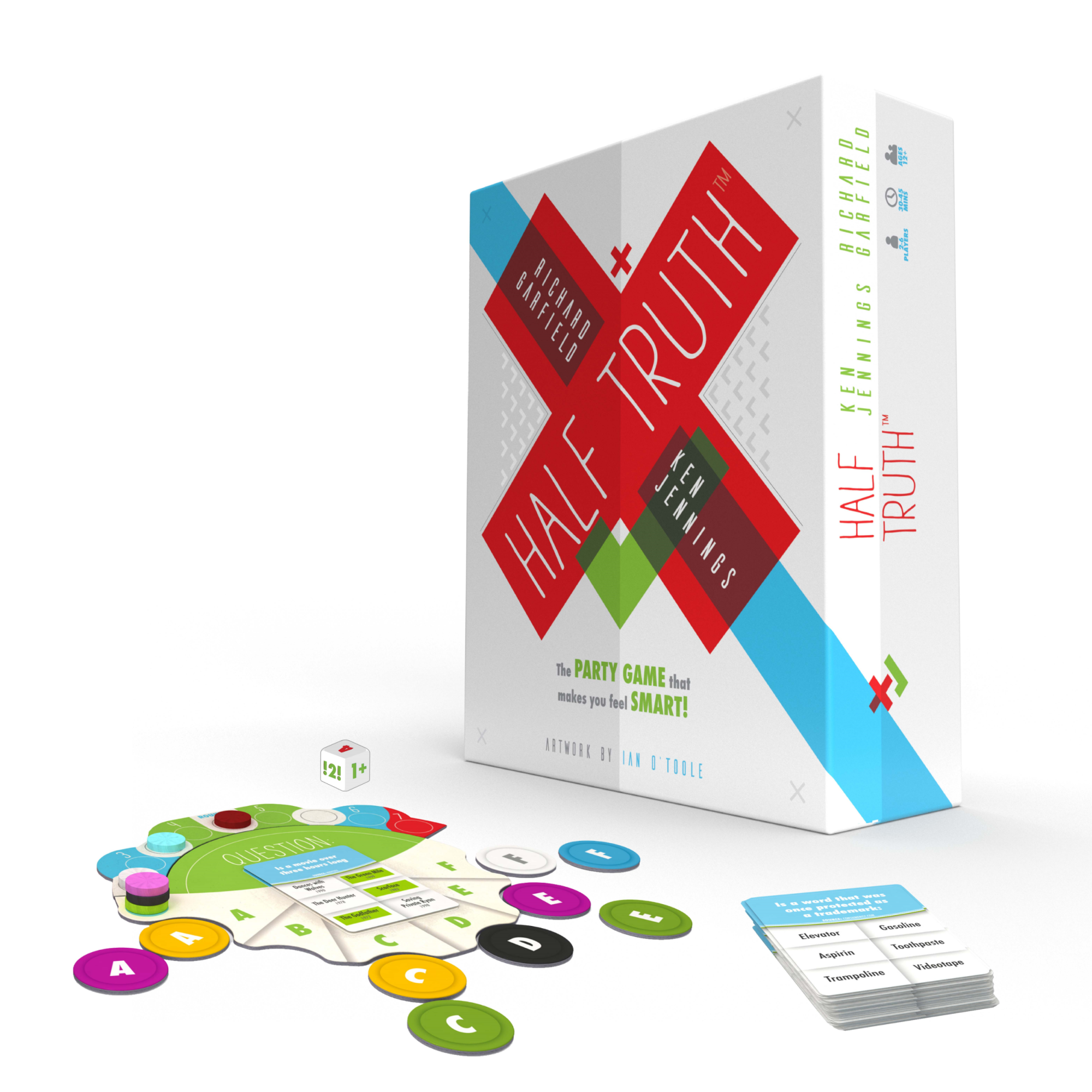 Half Truth is an inventive multiple choice trivia game from Magic the Gathering creator Richard Garfield and 74-time Jeopardy winner Ken Jennings. Can you guess the three states that have no national parks? Do you know which celebrity has been married more than six times? Maybe you don't know the answer exactly, but go ahead and take a guess! Half of the answers are always right.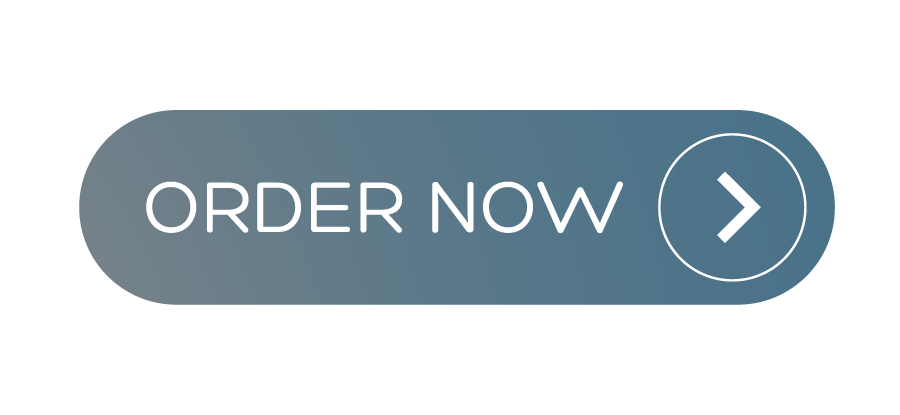 Stump your friends with curated questions.
3+ Players | 20-35 Minutes | Ages 14+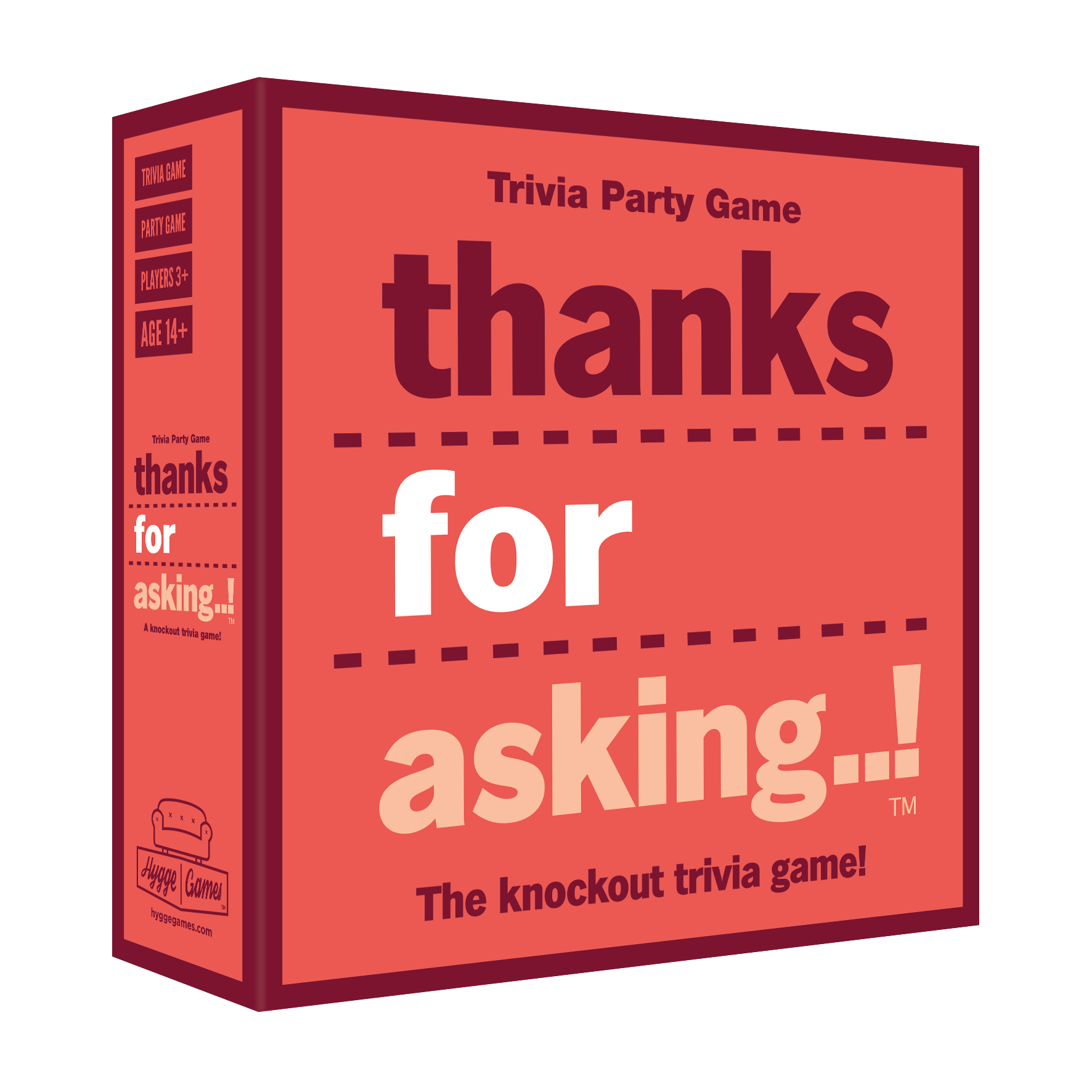 In this trivia game with a creative twist, players get to carefully curate their opponent's questions. Is your roommate a fan of Golden Girls? Skip over that Betty White question and stump them with a query about 17th century pirate ships! With over 400 prompts, Thanks for Asking is quick to learn and a blast to play.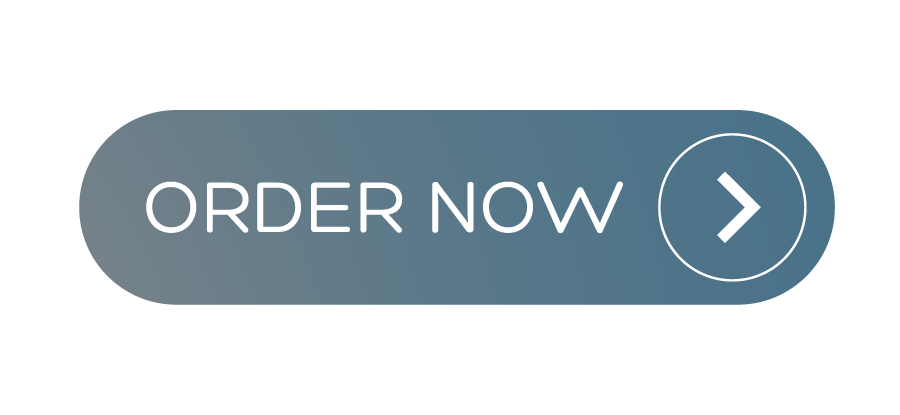 A crazy mix of fun facts, random trivia, and totally useless knowledge.
2+ Players | 20-30 Minutes | Ages 17+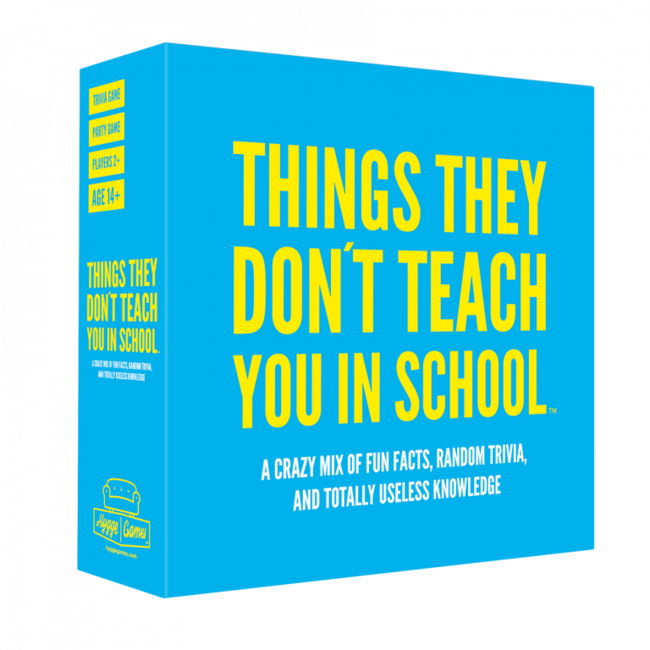 Things they don't teach you in school is definitely not your traditional trivia game with boring questions about who wrote the Sherlock Holmes stories or where the 1996 Summer Olympics were held. Instead, this is a hilarious trivia game with more than 400 unexpected questions and answers you'll never see coming! Loads of laughs and interesting discussions guaranteed!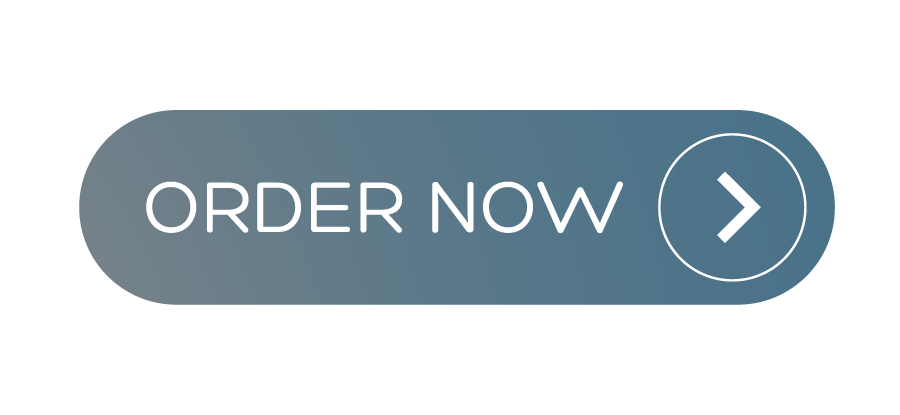 The perfect gift for film nerds!
2+ Players | 30-45 Minutes | Ages 14+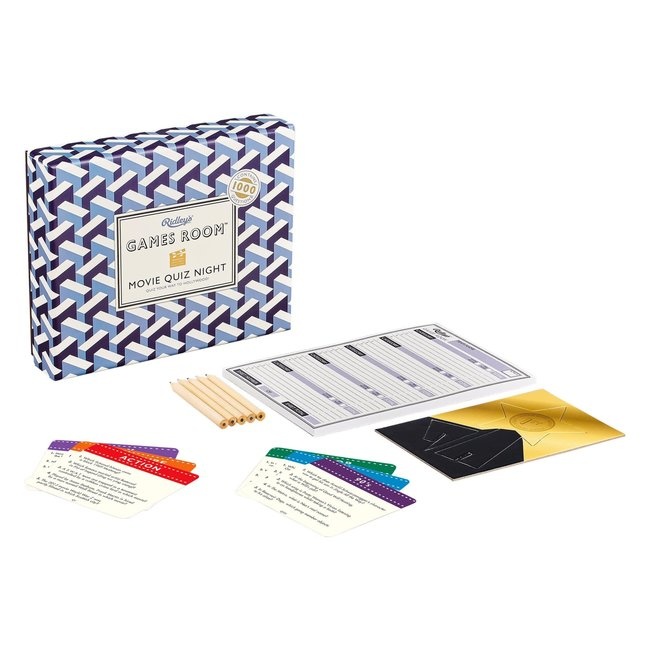 From the Hollywood hills to the world of indie filmmaking, Movie Quiz Night is a cinephile's dream. Gather your friends around the table or quiz them over Zoom on your next game night with these fun film-centric trivia questions. Choose a host, split into teams, and try to score the most points over ten rounds to win!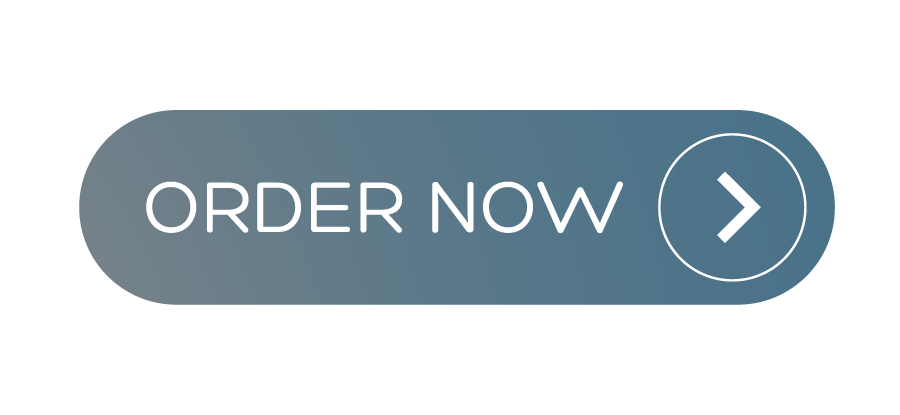 The original trivia game with a retro 80's look.
2-6 Players | 45-90 Minutes | Ages 16+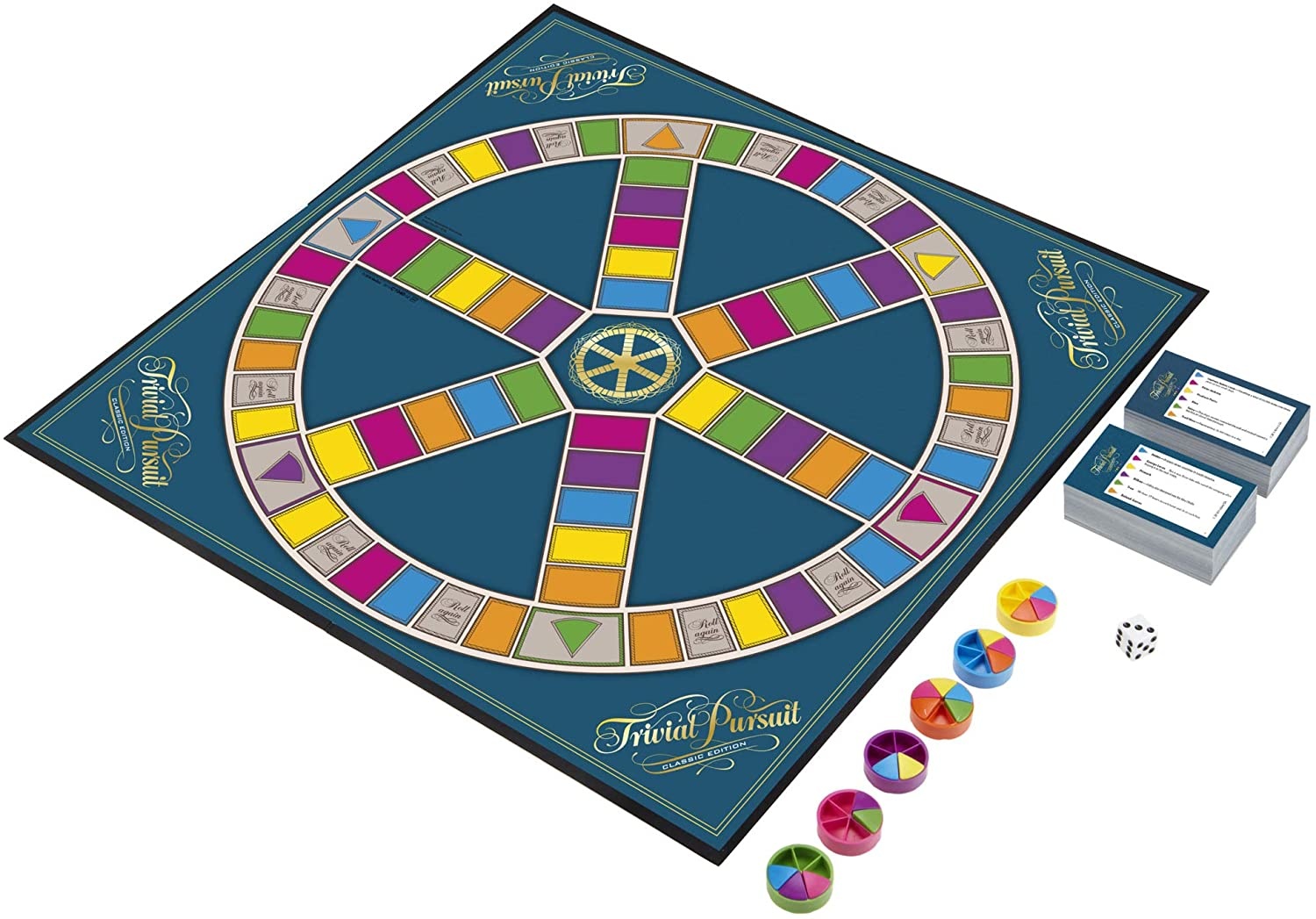 Why mess with a classic? Trivia Pursuit is the touchstone game for trivia fans, with a total of 2,400 questions spread out over six categories (Geography, Entertainment, History, Art and Literature, Science and Nature, and Sports). If you answer a question correctly you earn a token that matches that category color. Collect all six tokens and beat the final question to win the game!