We're in the peek of summer and we have jam packed this month with events for every type of gamer! Be sure to mark your calendars so that you don't miss out on everything we have coming up. We have weekly events that you can check out on our calendar all month but here is a look what special events we have coming up in July!


July 9th 
Warhammer 40K Learn to Play: A Call to Arms @ 12:00PM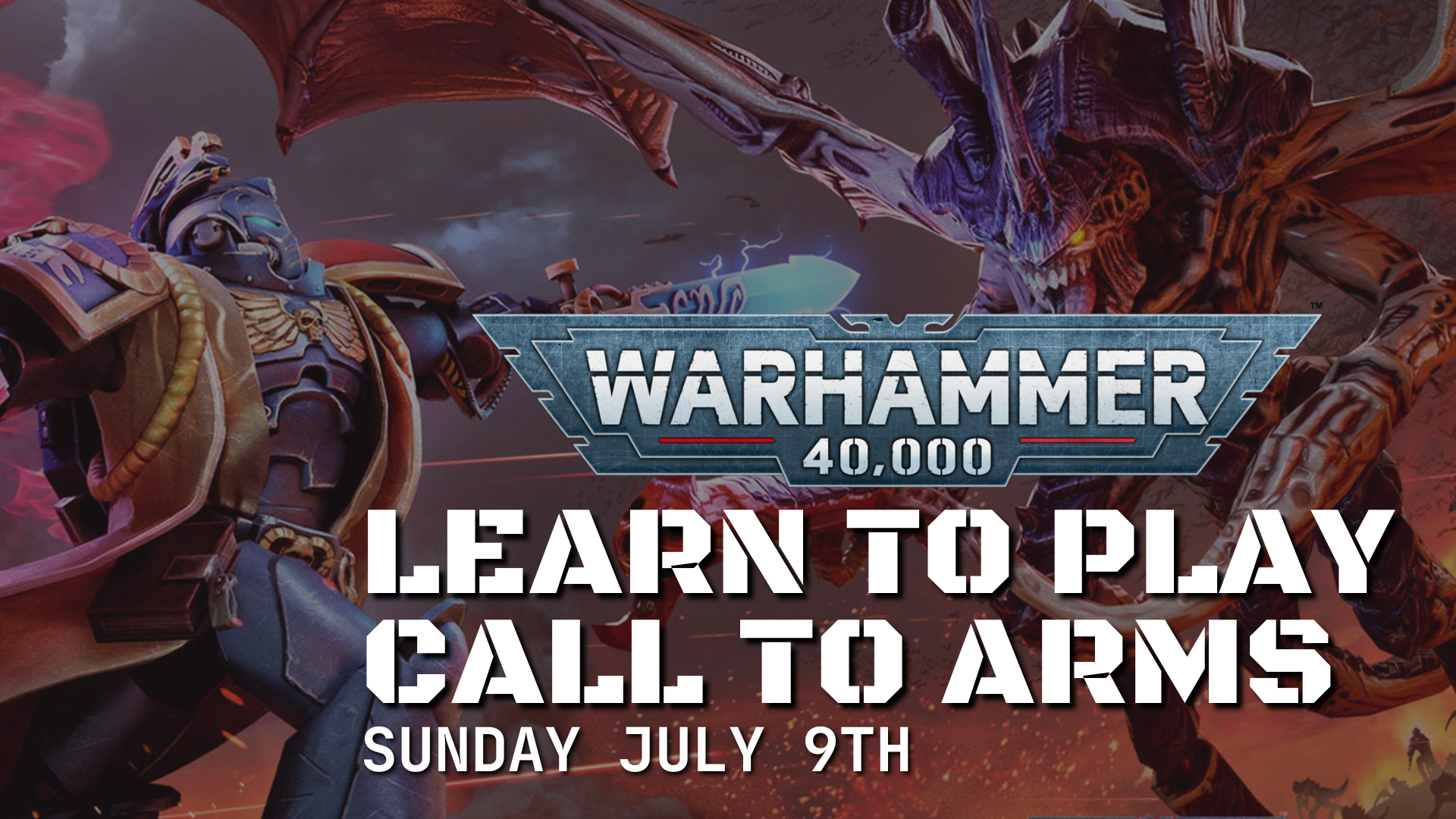 The 10th Edition of 40K is upon us! We're celebrating all day long with Learn to Plays and an absolute blowout of Games Workshop product. We will be unveiling deals on select box sets and models. These sets will be so discounted we can't even post about them online! Along with 40K models we'll also have Age of Sigmar, Killteam, and more!
Learn the game and then grab an army cheap, or round out your latest force if you're a seasoned player. We'll have something for everyone!
Lord of the Rings Celebration Event @ 5:00PM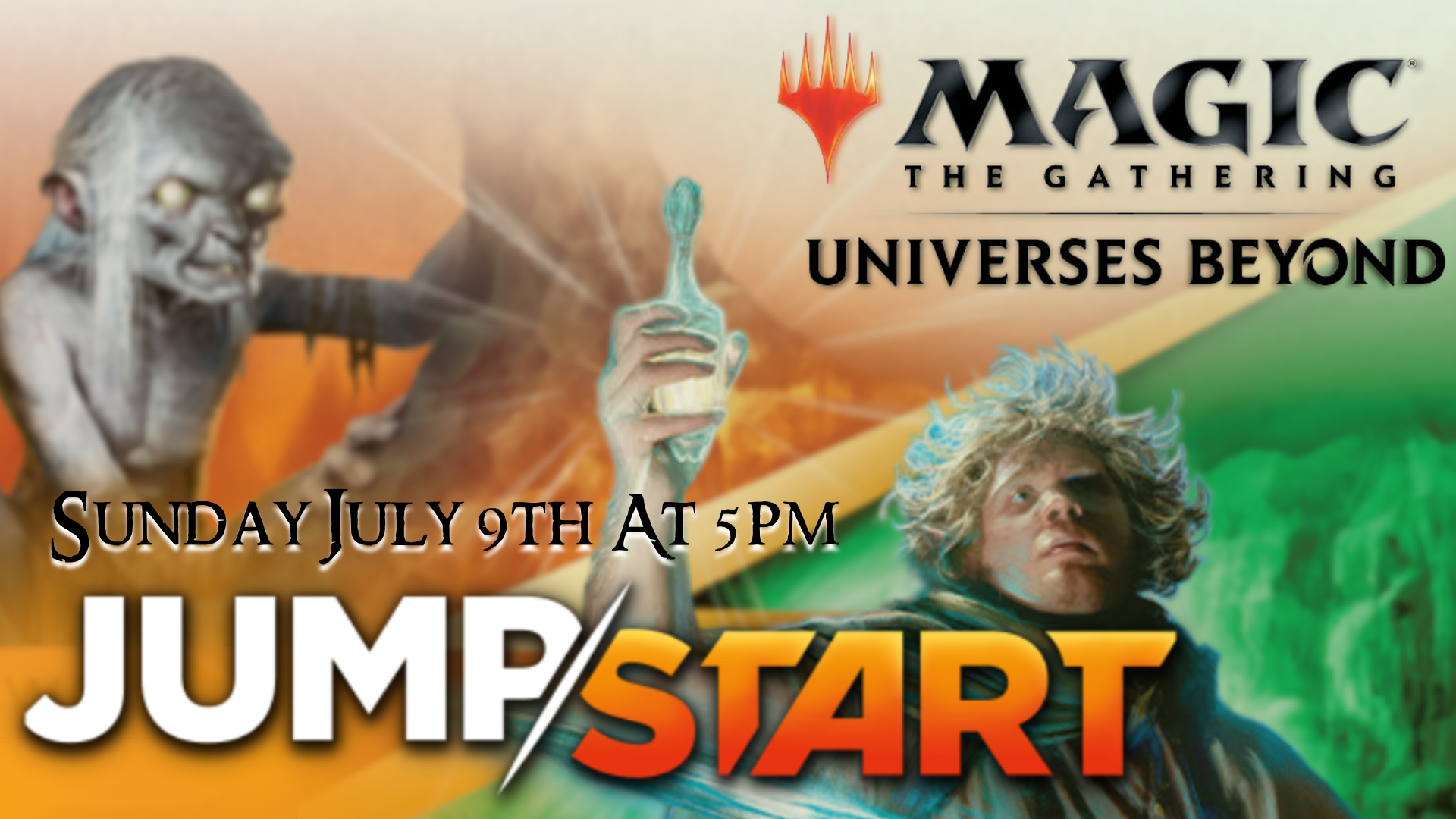 The hobbits have invited you to a Jumpstart Celebration! Whether you are new to Magic the Gathering or an experienced veteran, this party has something for everyone. Folks can borrow our polaroid camera and make their very own human token! If you're new to Magic the Gathering, Jumpstart is the easiest and most streamlined way to start playing. Players will get limited edition Lord of the Rings dice and more for playing in this event.
Preregister for Mordor here!
July 16th
Star Wars Shatterpoint: Learn to Play @ 12:00PM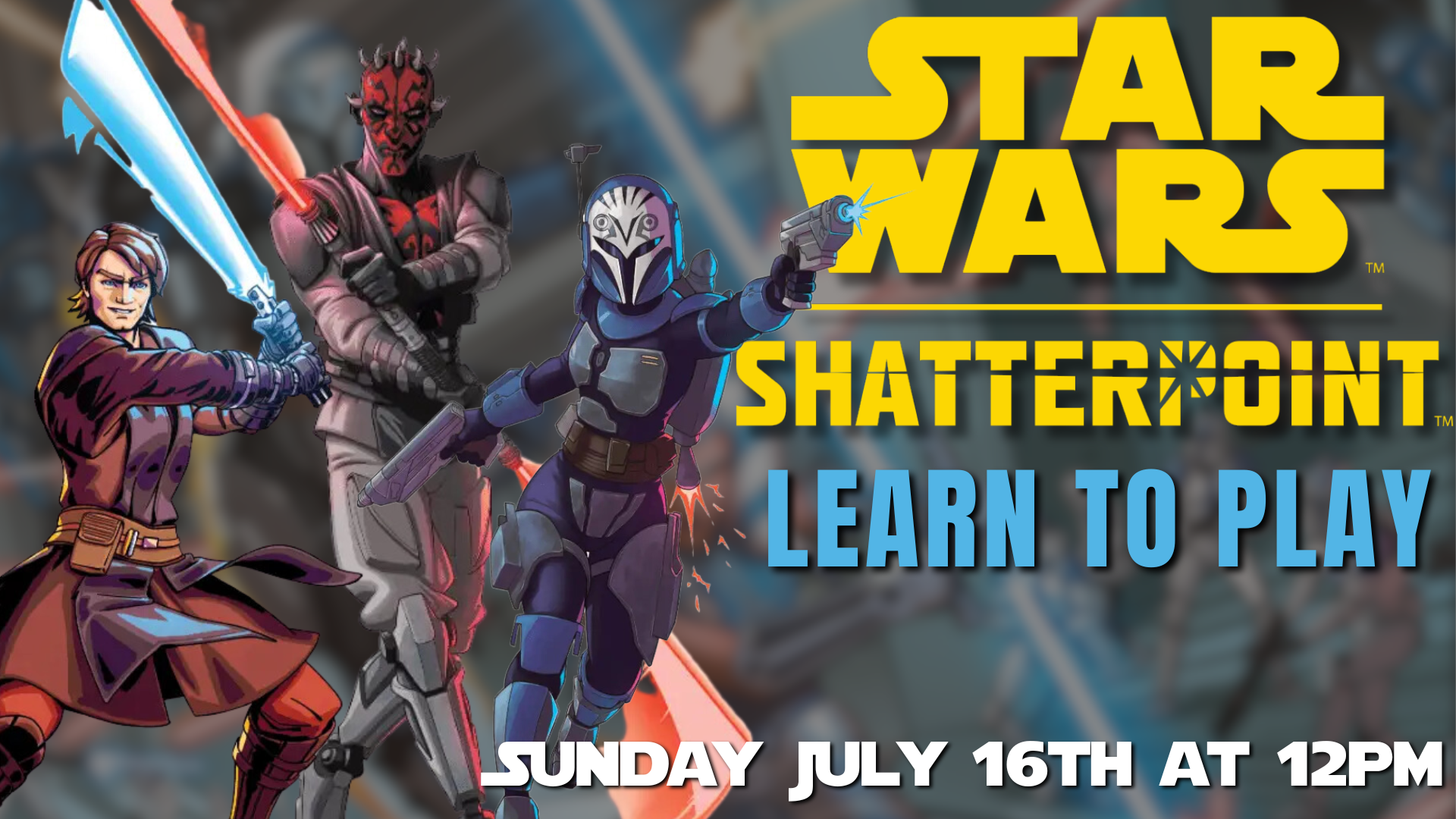 We don't need an excuse to play Shatterpoint but boy are we glad to! Shatterpoint is the newest Star Wars Miniatures game from Atomic Mass Games. Players choose their on squads and battle against other challengers to complete different missions and more, all set within the galaxy we all love.
Throwback Kamigawa Neon Dynasty Draft @ 5:00PM

We're drafting one of our favorite sets in recent years, Kamigawa Neon Dynasty! If you are a fan of the Draft format, this set is one of the best for it. Each player puts two packs of Neon Dynasty into the prize pool BUT if we get an entire pod, then we put a Neon Yellow WPN Exclusive,  Hidetsugu, Devouring Chaos into the prize pool. You can
preregister here!
July 22nd
Yu-Gi-Oh Duelist Nexus Premiere @ All Day!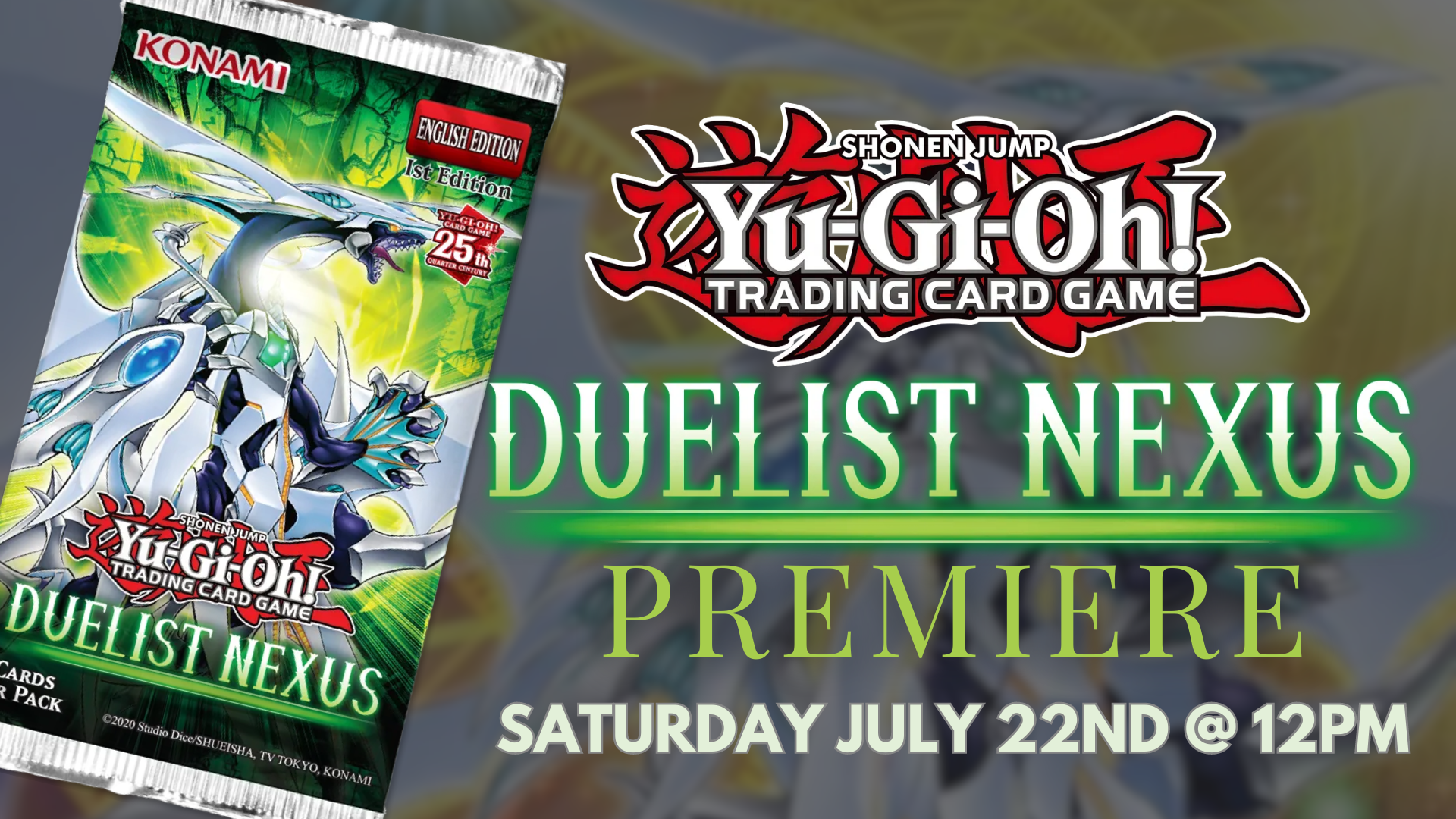 The newest set is here duelists, Duelist Nexus! Come by the store on July 22nd, starting at 10AM, to snag your premiere from the front counter! Players will receive five packs of Duelist Nexus and Field Center Card. We will also be raffling off one Duelist Nexus Playmat to a random person who bought the Premier and a special promo card! In addition we'll be giving away playmats, promo cards, and more during our weekly tournament! 
Pioneer RCQ @ 11:00AM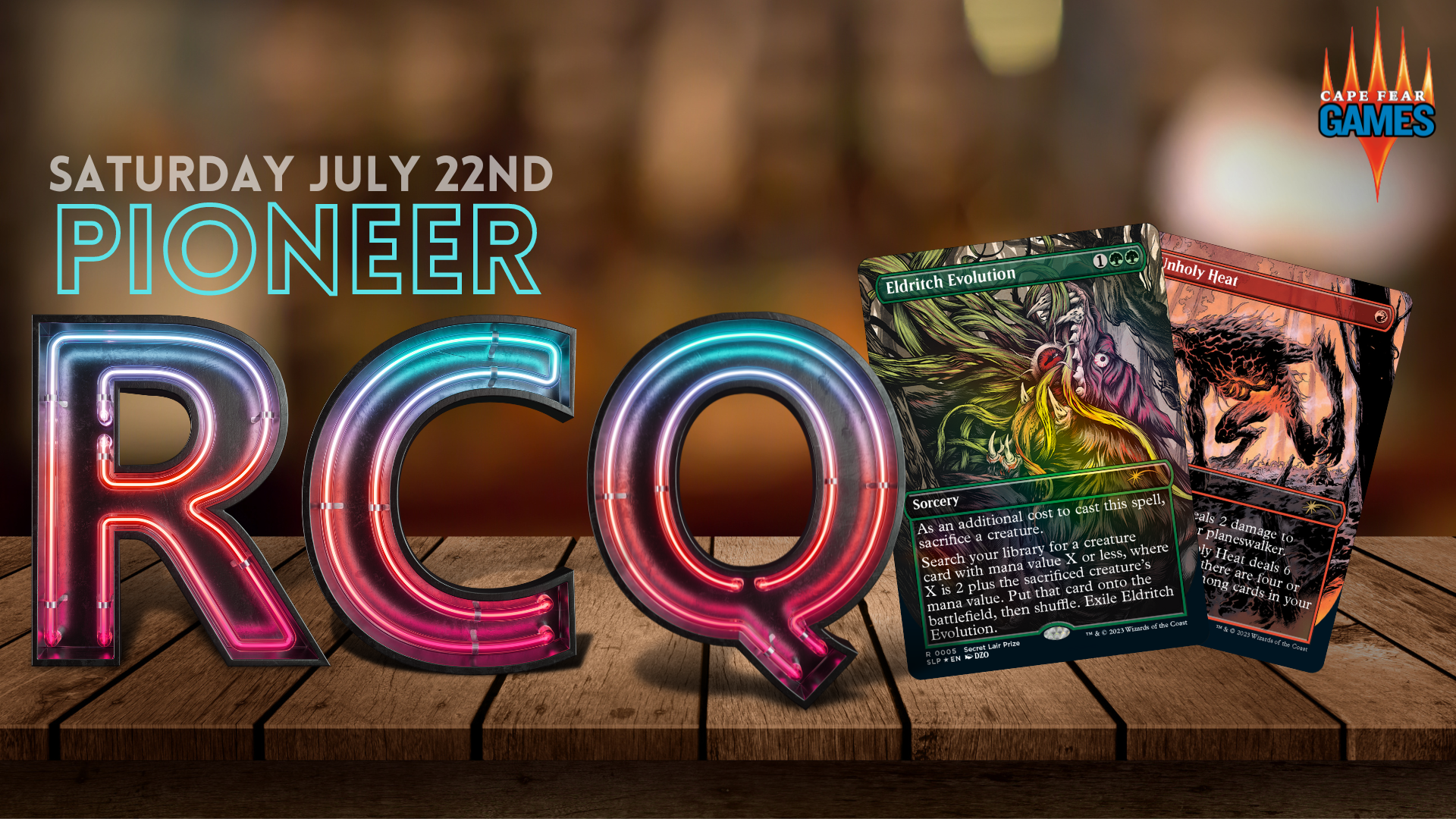 Round Four of the RCQ's are here and we're dueling it out with Pioneer. Players will need to bring their Pioneer deck and get ready for a showdown. Participation promos this go around are Unholy Heat, while the top 8 promos are Eldritch Evolution. First and second place will receive invites and Foil copies of Eldritch Evolution. If you need to get in some practice before July 22nd, we host Pioneer every Thursday at 6:30PM!
Preregister Here!
July 23rd
Pokémon Learn to Play - 1:00PM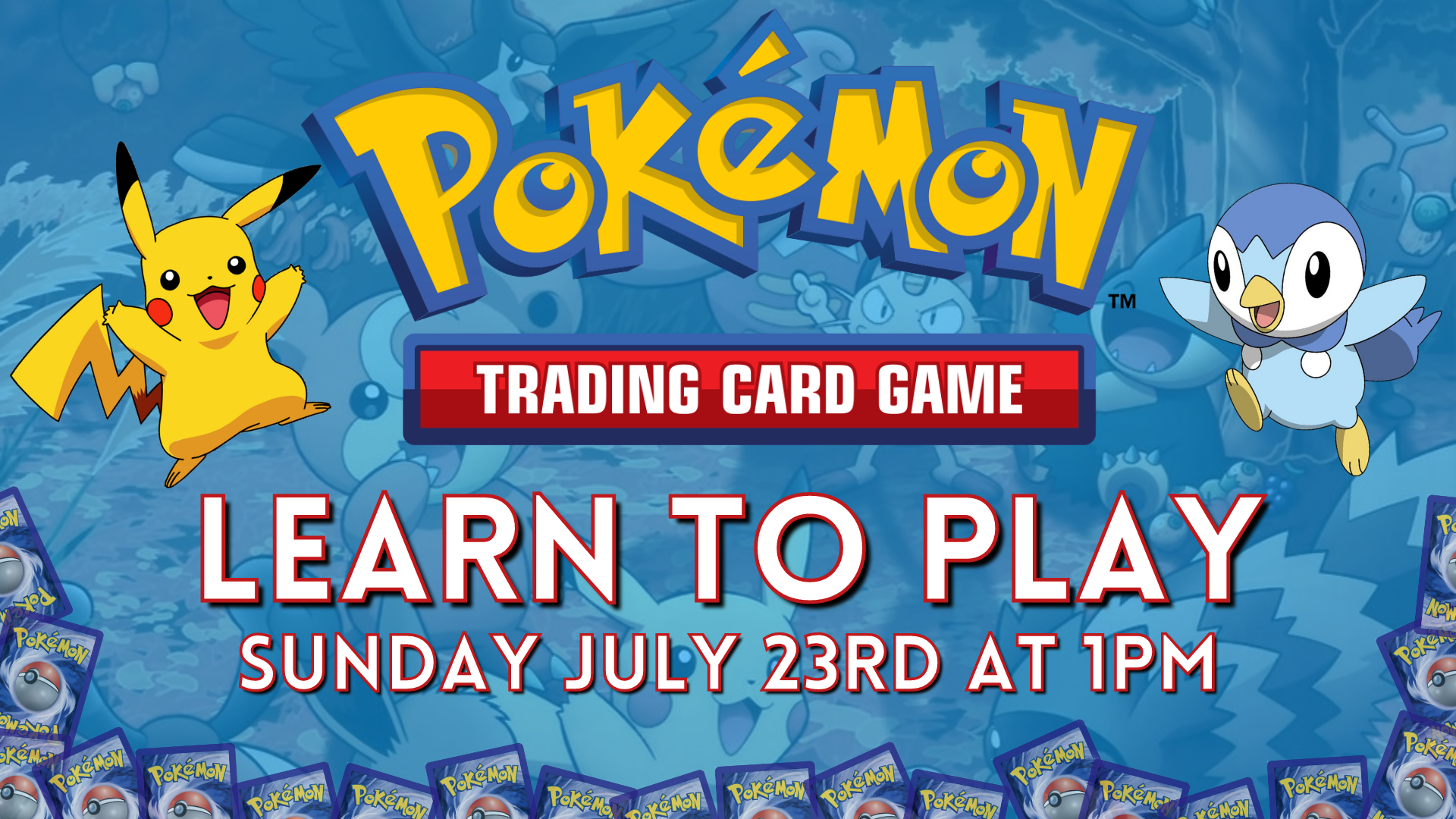 This is an open and free event to anyone who would like to learn Pokémon! We'll have decks for everyone to use, so don't worry about bringing your own. Our in-store professors will go through the basics of Pokémon to make sure that you leave here feeling like a Pokémon Master just in time for the Obsidian Flames Prerelease. 
Pokémon League Challenge - 3:00PM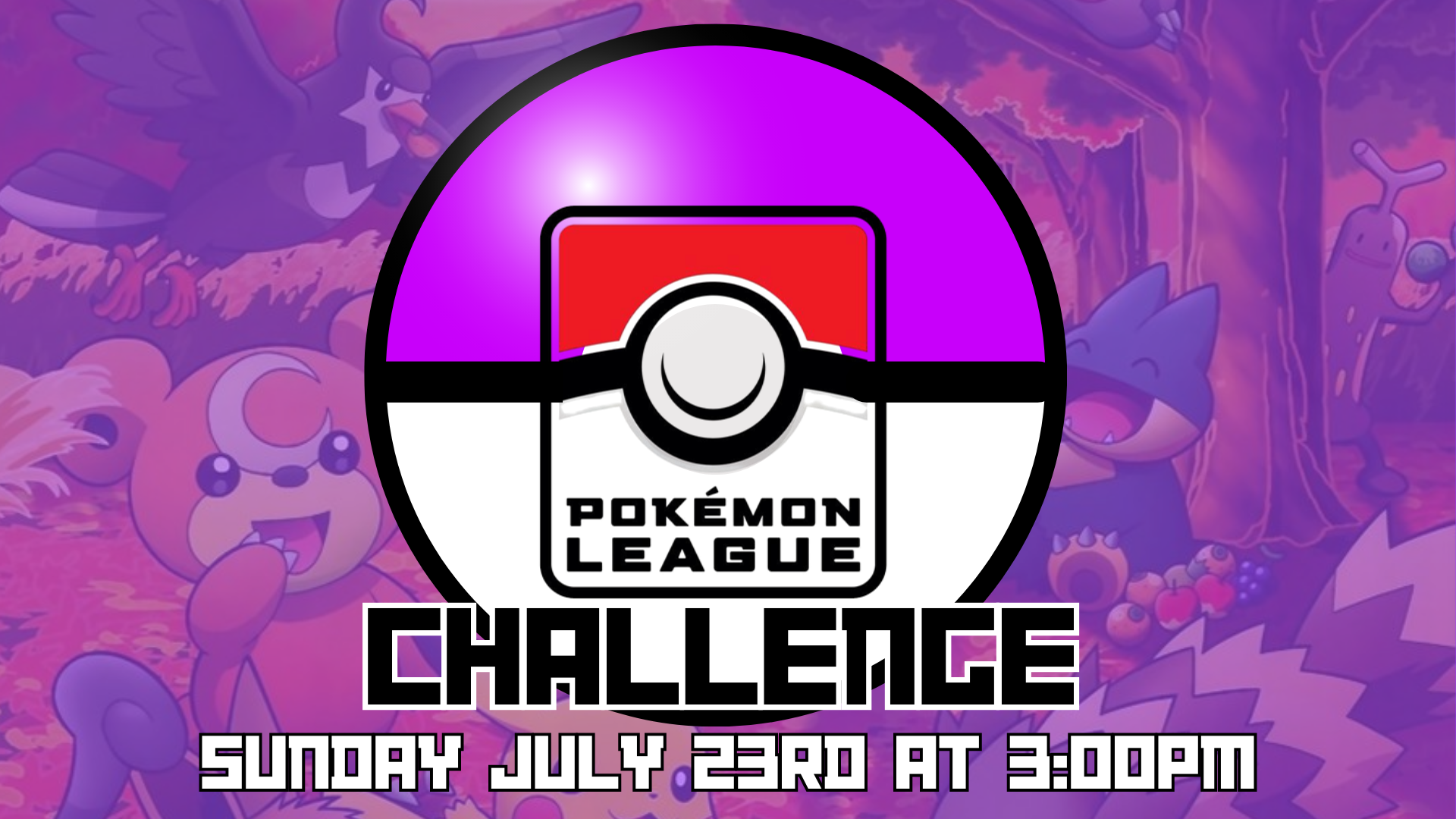 It's time for our once a month League Challenge. Players can earn championship points and have a chance to win even more packs. This is a more structured tournament and requires a decklist from each player.
July 28th, 29th, and 30th
Commander Masters Preview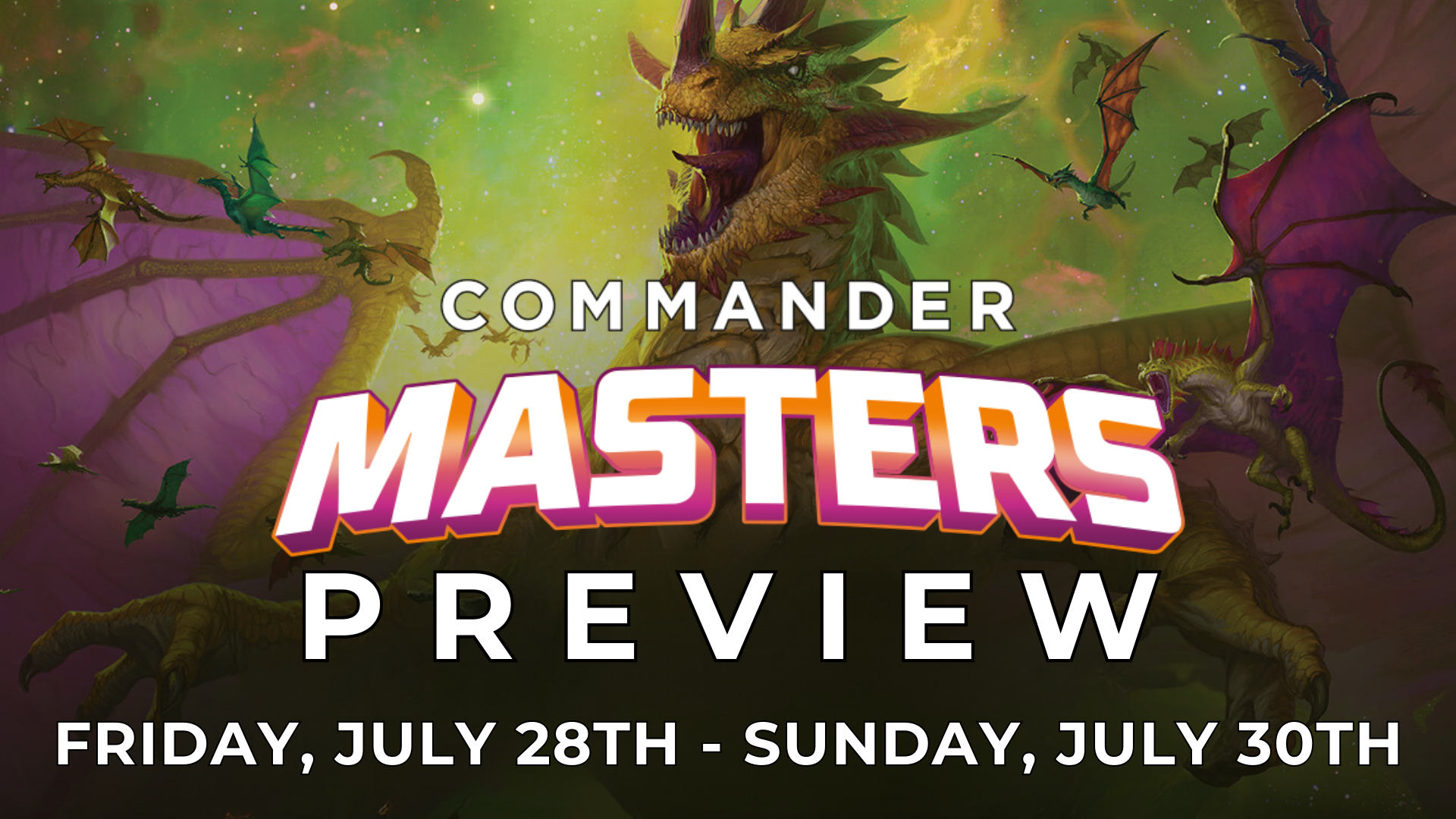 Join us throughout the weekend to celebrate in the newest Commander set for Magic the Gathering! We will be drafting everyday, so if you can't make one there are plenty of options to catch it! We will also have a Sealed event at 12PM on July 29th. You can 
preregister Here!
July 29th and 30th
Pokémon Scarlet and Violet Obsidian Flames Prerelease @3:00PM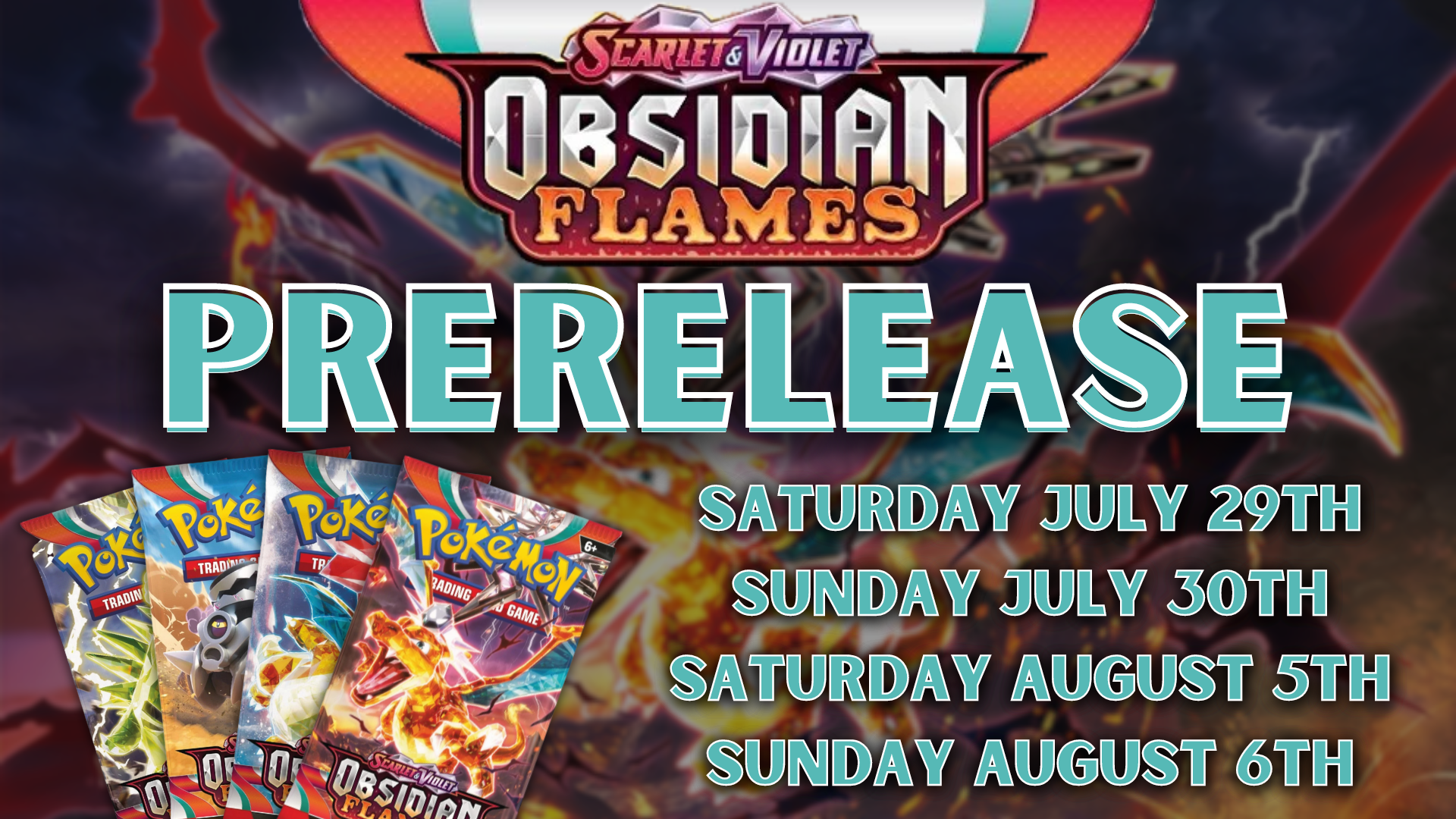 Raging Flames Forged in Darkness! Red-hot embers illuminate the pitch-black night and sparks flare into an inferno as Charizard ex surges forth with newfound powers of darkness! Join CFG for another epic Pokémon Prerelease as we get our first looks at Obsidian Flames. We'll build decks with our kits, play a three round tournament amongst friends, and walk away with three packs of the newest set! You can
preregister here!