7 Jenga Alternatives That Test Your Dexterity
There are tons of defining board game categories under which titles can fall, but none are as distinct as dexterity! Adults and children alike can test their natural balance skills, presenting new challenges with a leveling gaming experience.
While Jenga™ is a classic, why stop there? Rise to the challenge with one of the following: 
2-6 Players | 20 Minutes | Ages 6+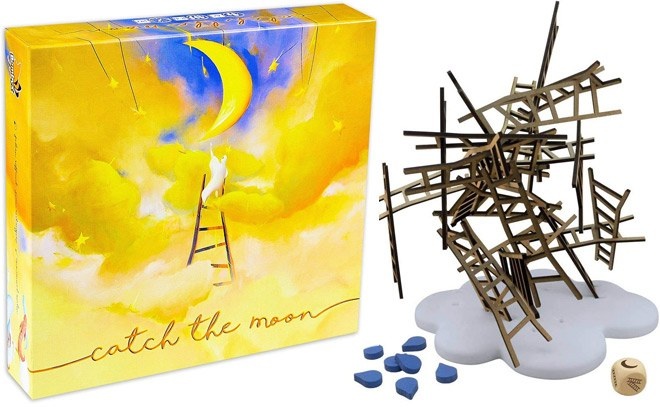 In the reverie of a starry dream, players roll dice and carefully stack ladders on top of a delicate cloud. A minimalist game of precarious skill, Catch the Moon dares players to use their imagination and dexterity to build and balance their ladders. But be careful, too many fallen ladders will draw tears from the moon above.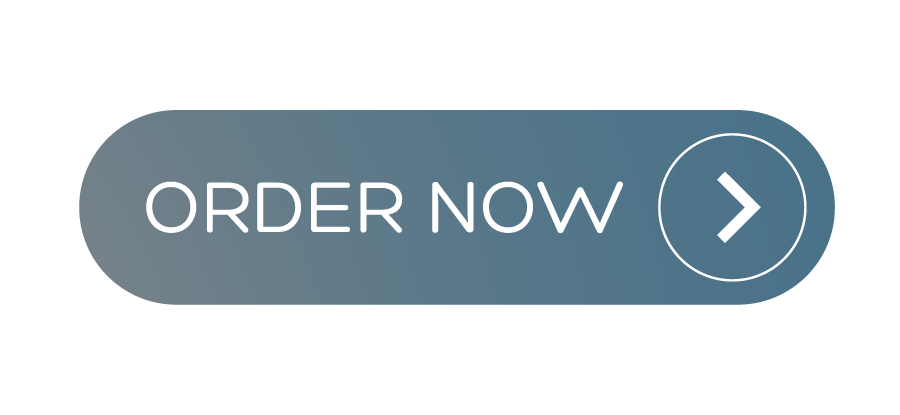 2-4 Players | 30-45 Minutes | Ages 8+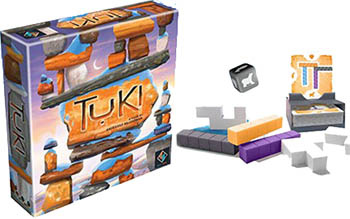 Simple but beautifully designed, Tuki is a game inspired by Inuit culture that tasks players with constructing blocks that resemble traditional inukshuk stone structures. A dexterity game of speed, pattern recognition, and creativity, Tuki is sure to delight young kids with a rule set that can easily be adjusted for more advanced players.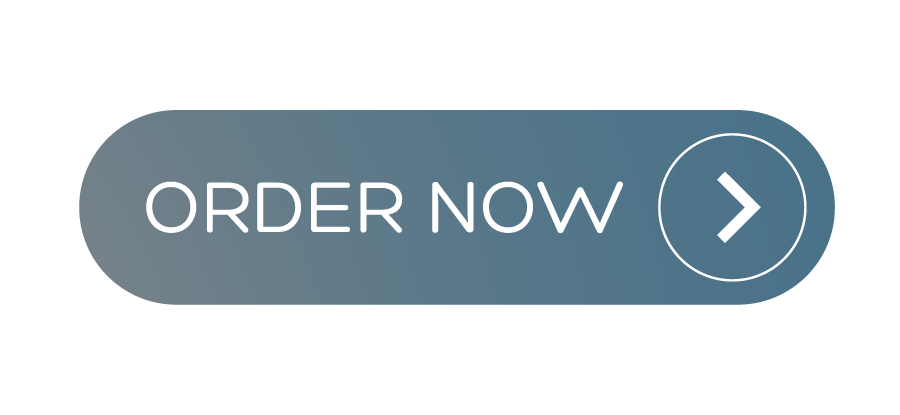 2-5 Players | 45 Minutes | Ages 8+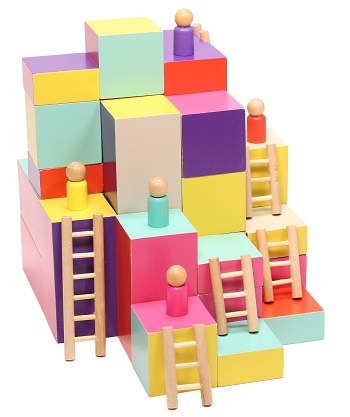 Featuring bright, eye-popping colors and adorable meeples, The Climbers is an abstract strategy game where players race each other to the top of a "mountain" by moving and rotating blocks, using ladders to leap large distances, and planning ahead to block other players. Gather your friends around the table and see who can climb the fastest!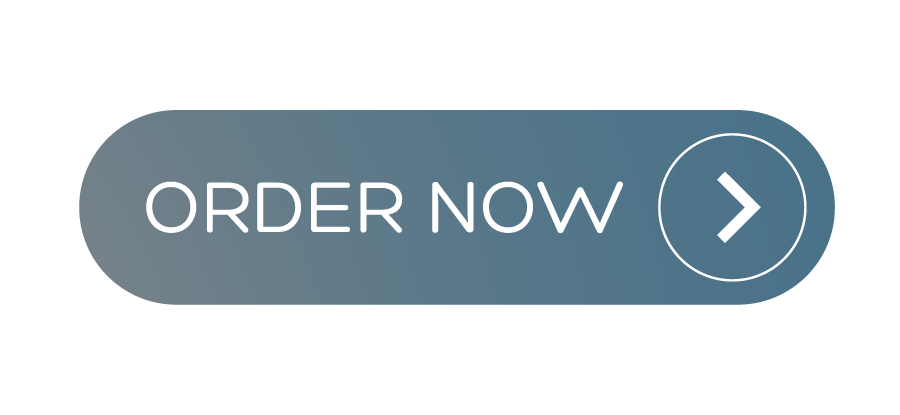 2-6 Players | 10-15 Minutes | Ages 8+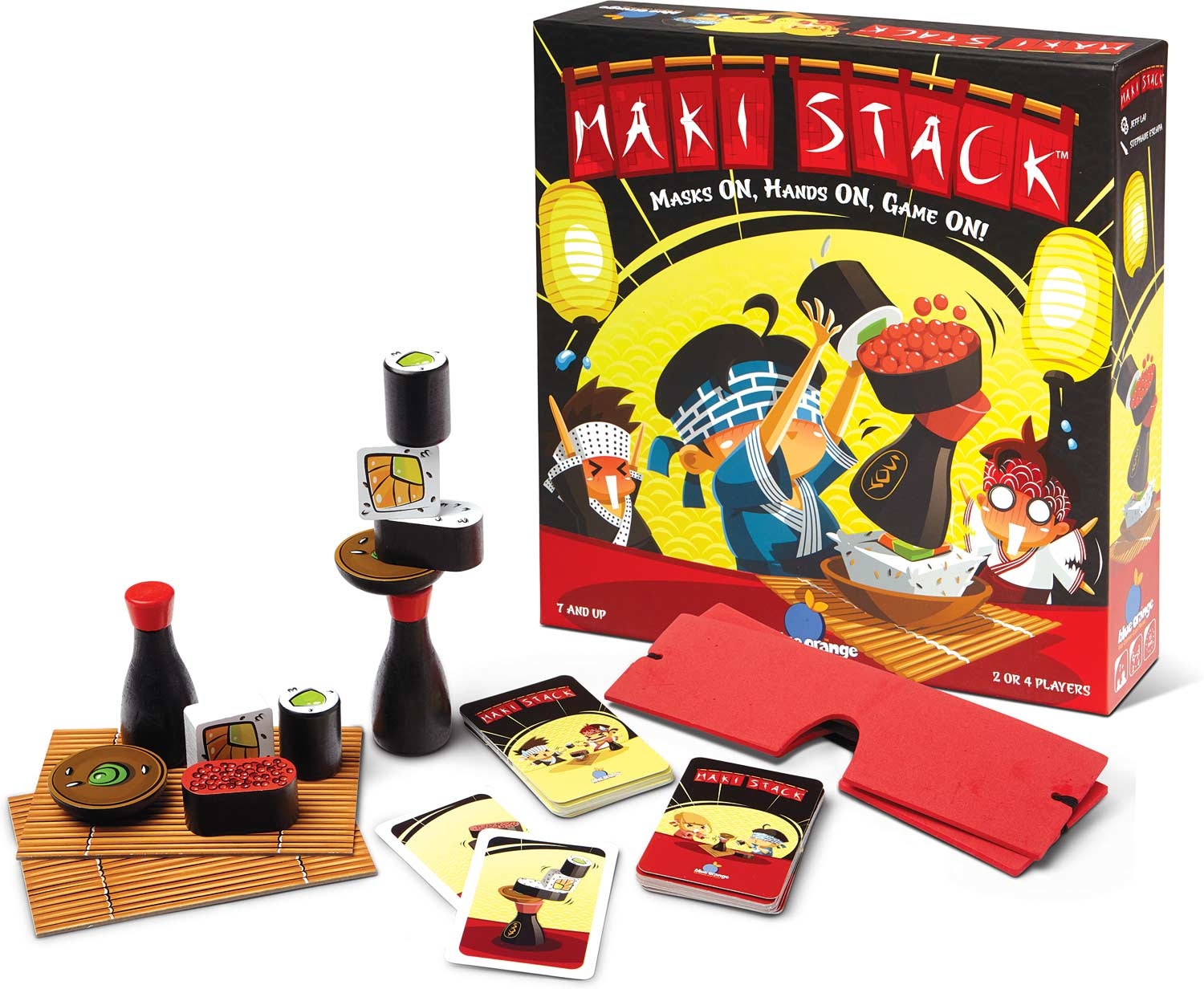 Maki Stack is a team-based dexterity game for 2, 4, or 6 people in which players carefully balance and arrange sushi, plates, and soy sauce in the order shown on a given card. Players build sushi stacks as quickly as they can, using two fingers as chopsticks, picking up pieces with the help of another player, or assisting their team-mate in blindfold mode.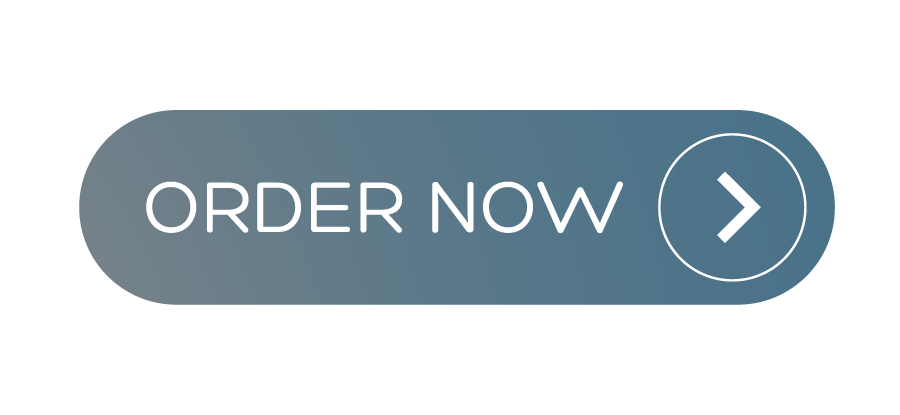 2-4 Players | 30 Minutes | Ages 8+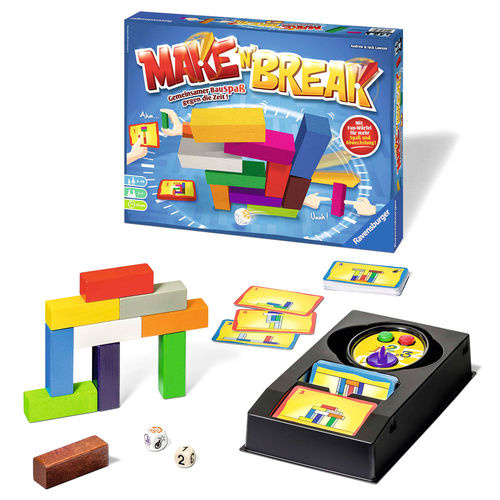 A colorful block-building game that rewards speedy players, Make 'n' Break takes the deft skill set of Jenga and pairs it with a ticking timer. On go, players uncover building plans of varying skill levels and race each other to assemble their structures. Advanced rules present new challenges by allowing players to swap and scoop up their neighbors building plans.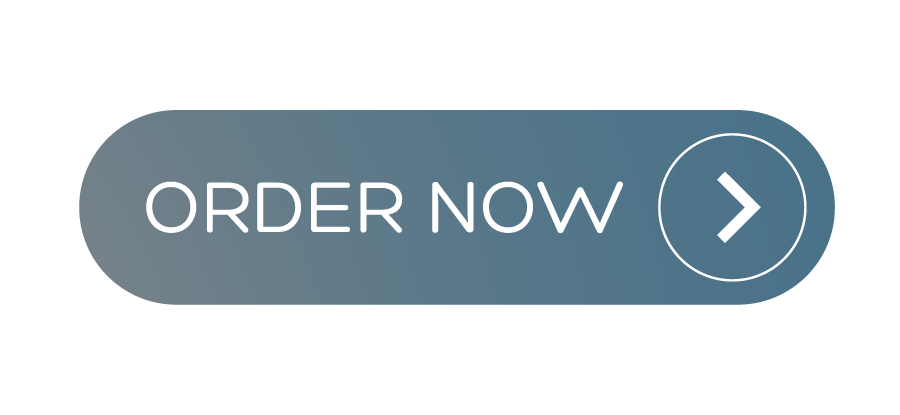 2-6 Players | 30 Minutes | Ages 8+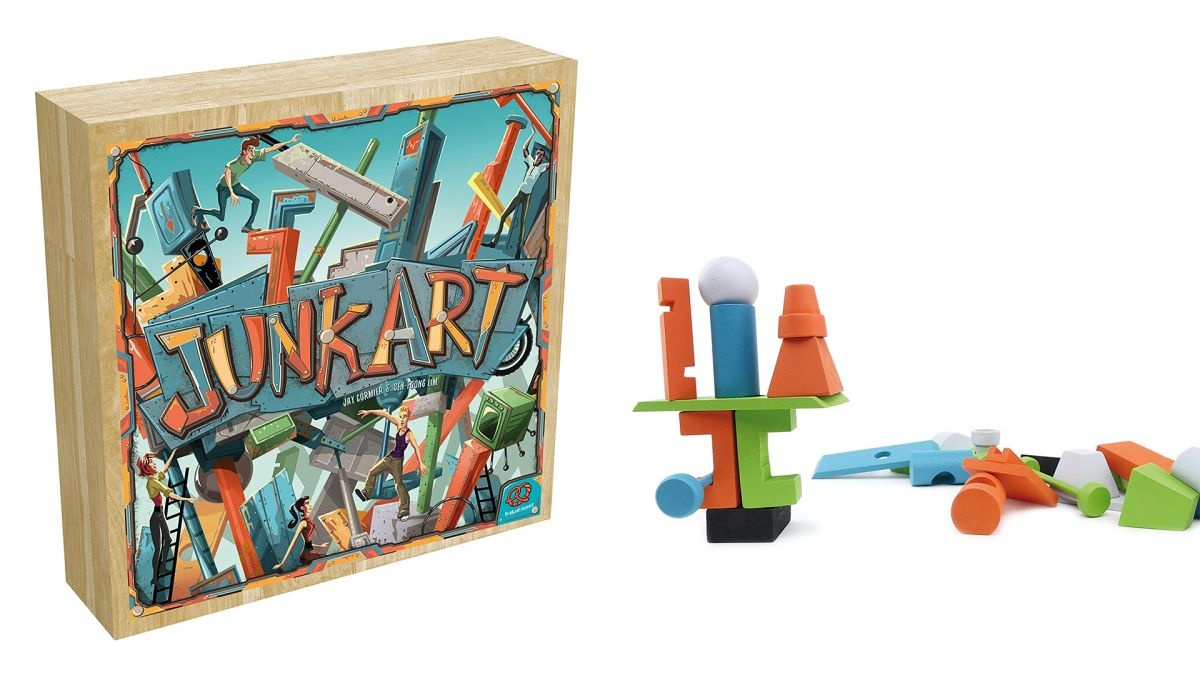 With sixty wooden and plastic pieces to choose from, Junk Art challenges players to turn trash into treasure by crafting towering art installments. A fun party game centered on hand management, stacking, and balancing, Junk Art is a unique dexterity game for kids and adults alike.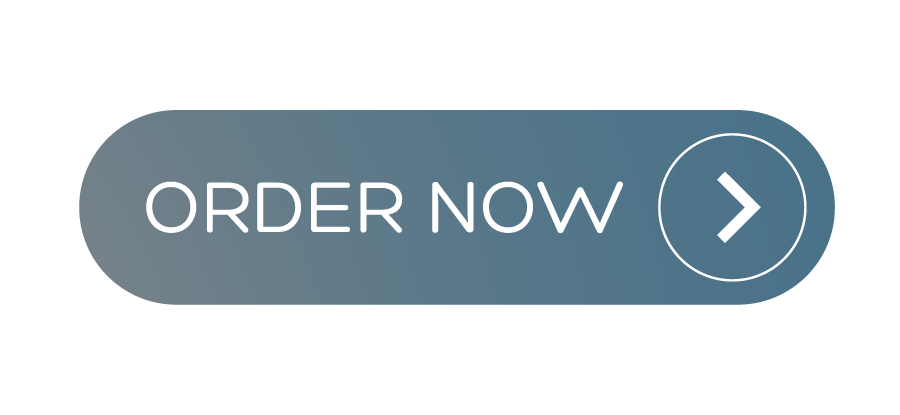 1-4 Players | 10-60 Minutes | Ages 8+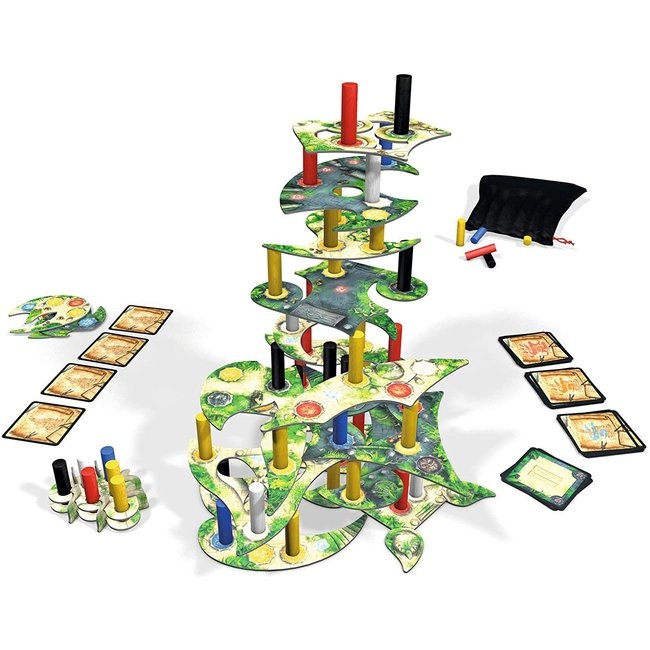 Menara takes cooperative gaming to the next level by challenging players to work together, using pillars and temple floors to reconstruct ancient buildings. As mistakes pile up and pillars tower high, players try to keep their platforms from toppling.