Played the best board games? Try these next!
Love Catan? Try Machi Koro
2-4 players
Playing time: 30 minutes
Ages: 10 and up 

Machi Koro shares similar mechanics to Catan, but in a streamlined, quicker playing style! Starting with just a wheat field, bakery, and a single die, everyone becomes the mayor of their respective town and tries to build the biggest city in the region. If you like rolling dice and developing land in Catan, Machi Koro might be your next favorite family game.
Love Patchwork? Try Calico
2 players
Playing time: 15-30 minutes 
Ages: 8 and up 

If you love piecing together a Patchwork quilt, you'll enjoy it even more when your newly made quilt attracts adorable cats. In Calico, you'll win buttons for matching color patterns and bonus points for completing board conditions, but the real treat is when a cat sees a grouping of their favorite patterns and settles down for a well-earned cat nap. 


Love Pandemic? Try Flash Point
2-6 players
Playing time: 45 minutes 
Ages: 10 and up

Like Pandemic, Flash Point is a cooperative strategy game with high stakes. Instead of stopping viruses from spreading around the globe, Flash Point finds firefighters rushing to the scene to save civilians from a blazing fire. Start with the basic game play and work your way up to expert mode in this thematic grid movement game. 
Love Sushi Go? Try Wrong Party
2-5 players
Playing time: 30-60 minutes
Ages: 12 and up

With cute illustrations and easy-to-learn card drafting mechanics, Sushi Go is my go-to family game. But Unstable Games' new release Wrong Party has its own adorable aesthetic mixed with an interesting twist on drafting. Try to pair attendees with their ideal party scenarios to score big points -- based on the cards you're passed you might end up inviting a wizard bunny to a royal wedding. 


Love Dead of Winter? Try The Thing - Infection at Outpost 31
4-8 players
Playing time: 60-120 minutes 
Ages: 17 and up 

In Dead of Winter, it's hard enough fending off zombies when someone in your compound is a secret traitor - but what if you were at an isolated science research center with a deadly alien that looks EXACTLY like Kurt Russel? The Thing - Infection At Outpost 31 is a fun twist on semi-cooperative games, with added chances for The Thing to infect more players as the rounds go on. The humans might survive if they make it to the helicopter in time, but they could still lose if the The Thing secretly sneaks aboard! 
Love Pictionary? Try Telestrations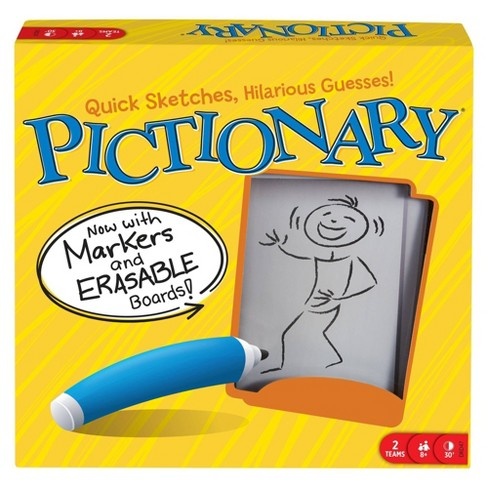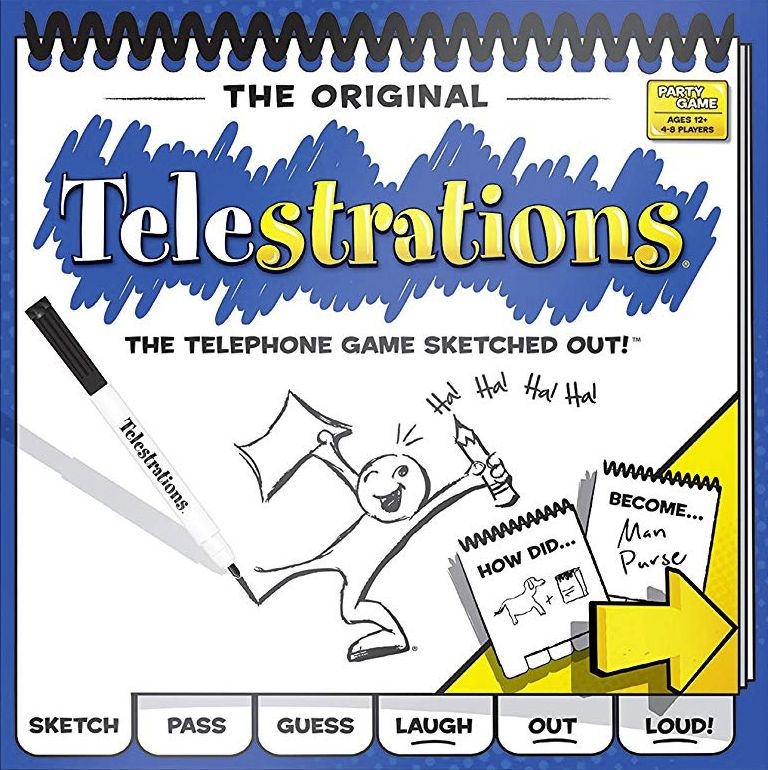 4-8 players
Playing time: 30 minutes
Ages: 12 and up

In the classic living room party game Pictionary, players race to draw pictures as their teammates shout out guesses. Telestrations is reminiscent of the 80's game with a Telephone twist, in which one player interprets a word clue, the next person writes what they think the drawing is, another draws a picture of the last interpretation, and so on. Laugh as a Duck Pond becomes a Disco and a Doggy Bag warps into a Man Purse. 


Love Ticket to Ride? Try Pan Am
2-4 Players
Playing time: 60 minutes 
Ages: 12 and up 

Love laying down tracks in Ticket to Ride and connecting El Paso to New York? Your next favorite game could be the 60's style auction-based strategy game Pan Am. Bid against other plane companies for route rights, planes, and game advantages - with opportunities throughout to invest in stock.  Approachable rules and well-designed components make this a must-have!