Top Ten Games for Your Summer Barbeque!
10. Bananagrams

Bananagrams is a fast-paced, fun word game that requires no pencil, paper or board. Bonus points, the tiles come in a banana-shaped carrying pouch! Using a selection of 144 plastic letter tiles, each player works independently to create their own 'crossword' as fast as possible. Used up all your letters? No worries! Take a new tile from the pool. The object of the game is to be the first to complete a word grid after the "bunch" of tiles has been depleted.  A great game for on the go, with variants included such as Banana Smoothie and Banana Cafe, designed for limited space. The game is also suitable for solo play.

Players: 1-8
Playtime: 15 minutes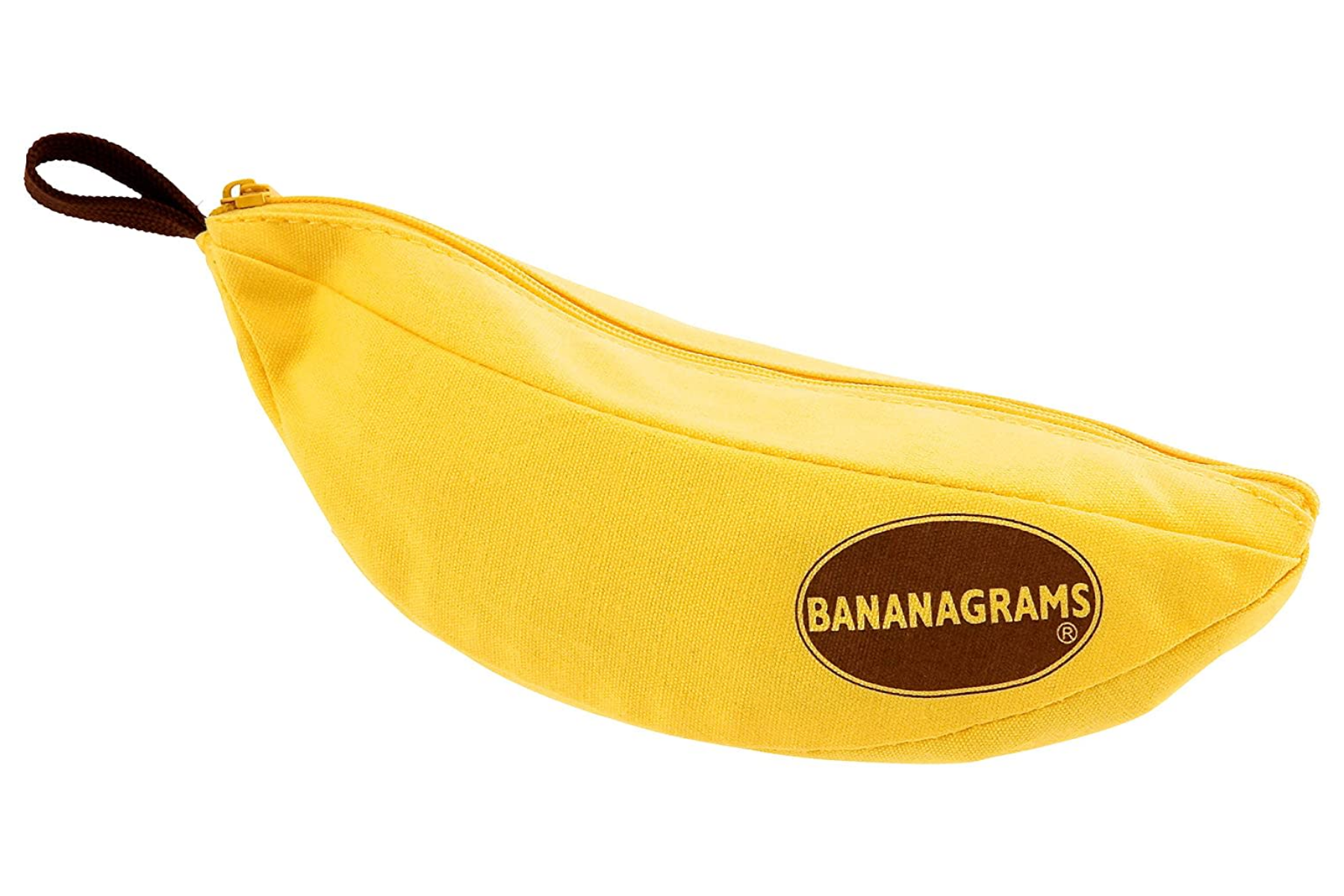 9. Just One

Just One is an easy to learn, cooperative party game in which you try to correctly guess as many mystery words as possible!  Every turn, give the guesser just one clue—choose the best word to help your teammate, but get creative, because all identical clues will be canceled out!

Players: 3-7
Playtime: 20 minutes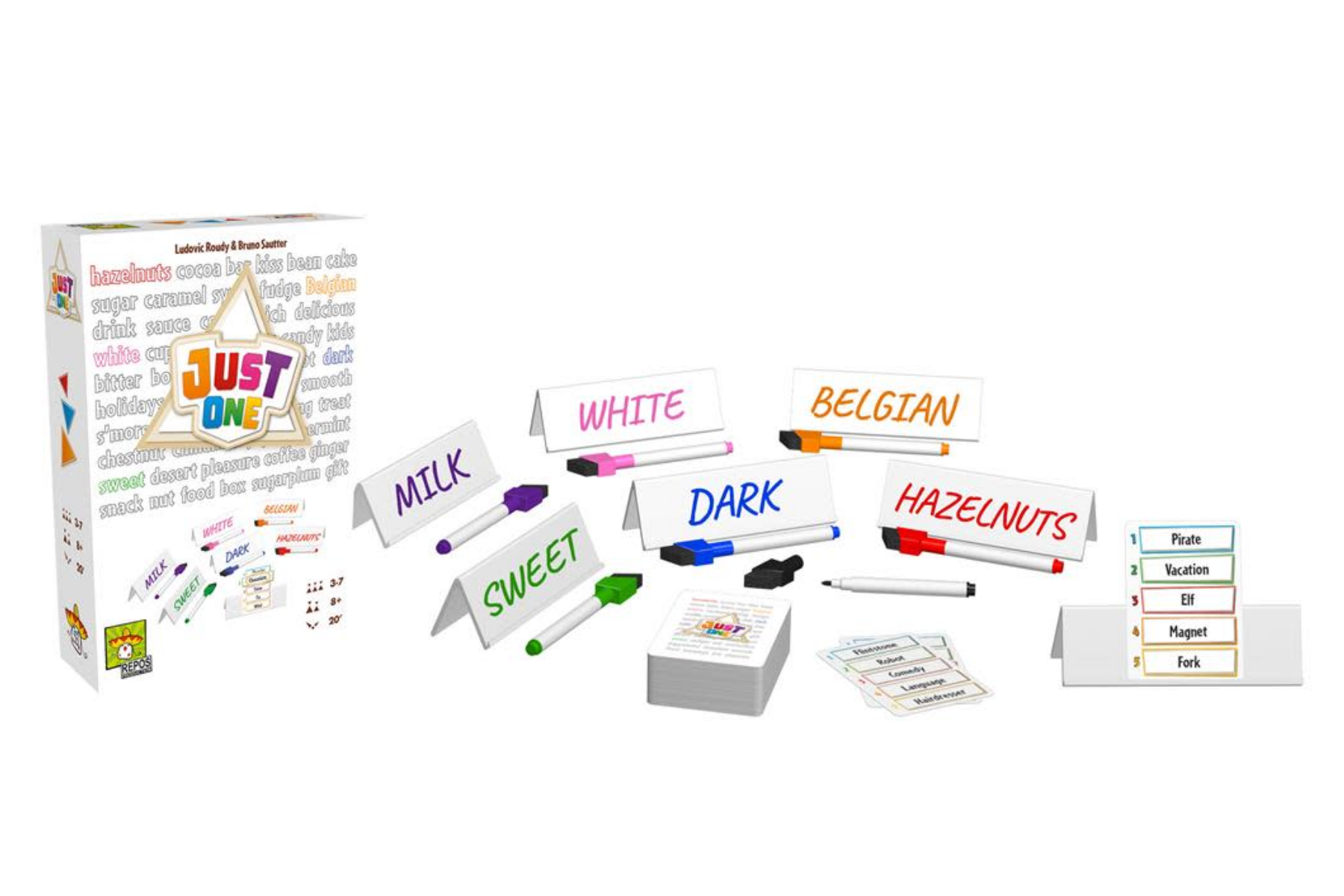 8. Skull

Skull is the quintessence of bluffing. Each player starts with four tiles, each displaying either a rose, or a skull. Everyone then plays a tile face-down, then each player in turn adds one more–until someone feels safe enough to state that they can turn a number of tiles face up and only get roses. Other players can then outbid, saying they can turn even more cards face up. The highest bidder must turn that number of tiles face up, starting with their own. If they flip only roses, they win! Hit a skull? Bad luck. The bidders penalty is taking one of their cards out of play. Two successful wins, and you've won the game. Skull is not a game of luck; it's a game of poker face and meeting eyes.

Players: 3-6
Playtime: 15-45 minutes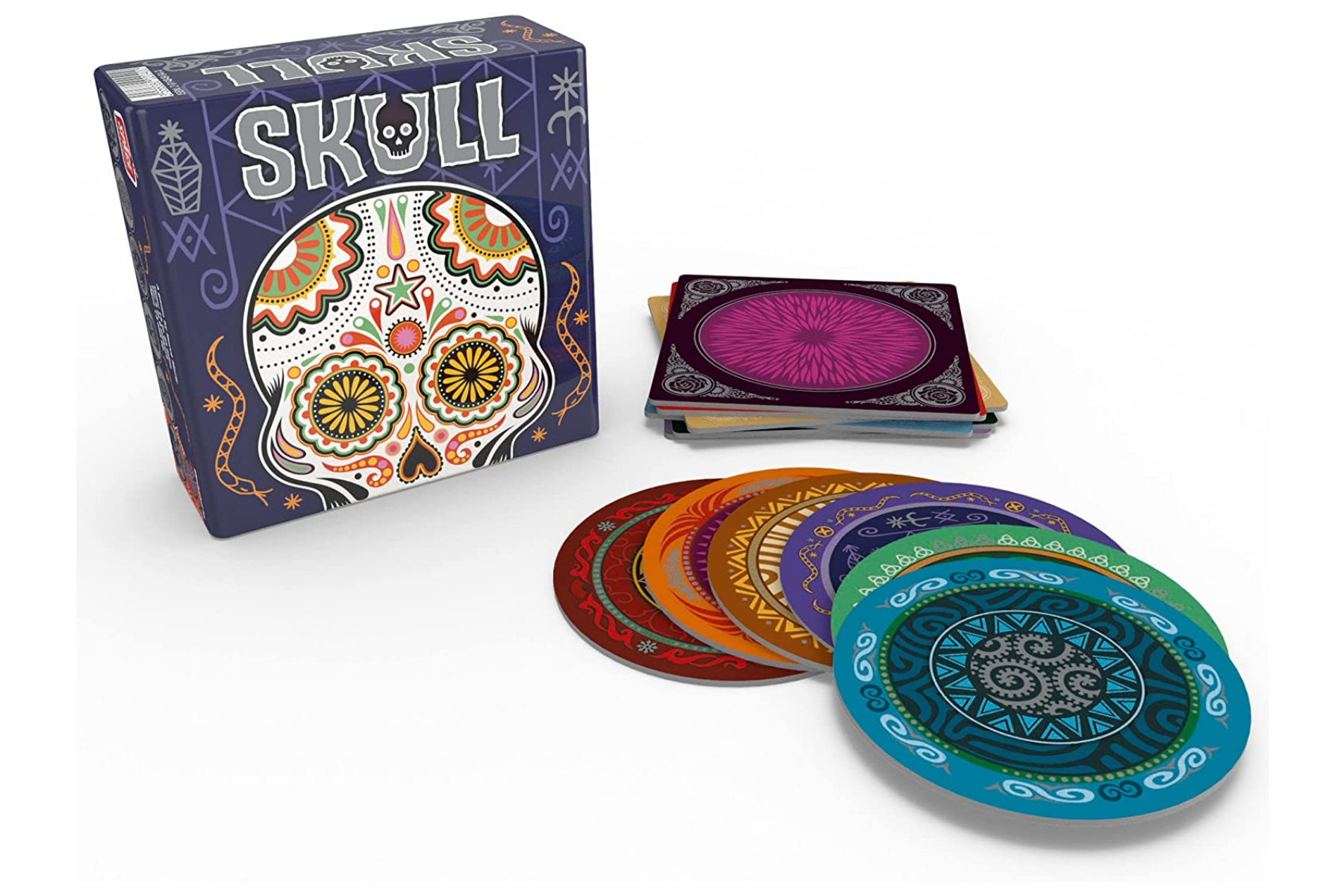 7. Kluster

Kluster is a game about dexterity. Quick to play, easy to transport, incredibly fun, accessible to everyone, and still full of strategy!  Kluster's rules can be explained in no time. Split the magnetic stones equally amongst players, who must, in turn, place one stone inside the roped-off area. The first player to get rid of their magnets wins. But beware, when stones kluster together during your turn, you must collect them all!

Players: 1-4
Playtime: 5-10 minutes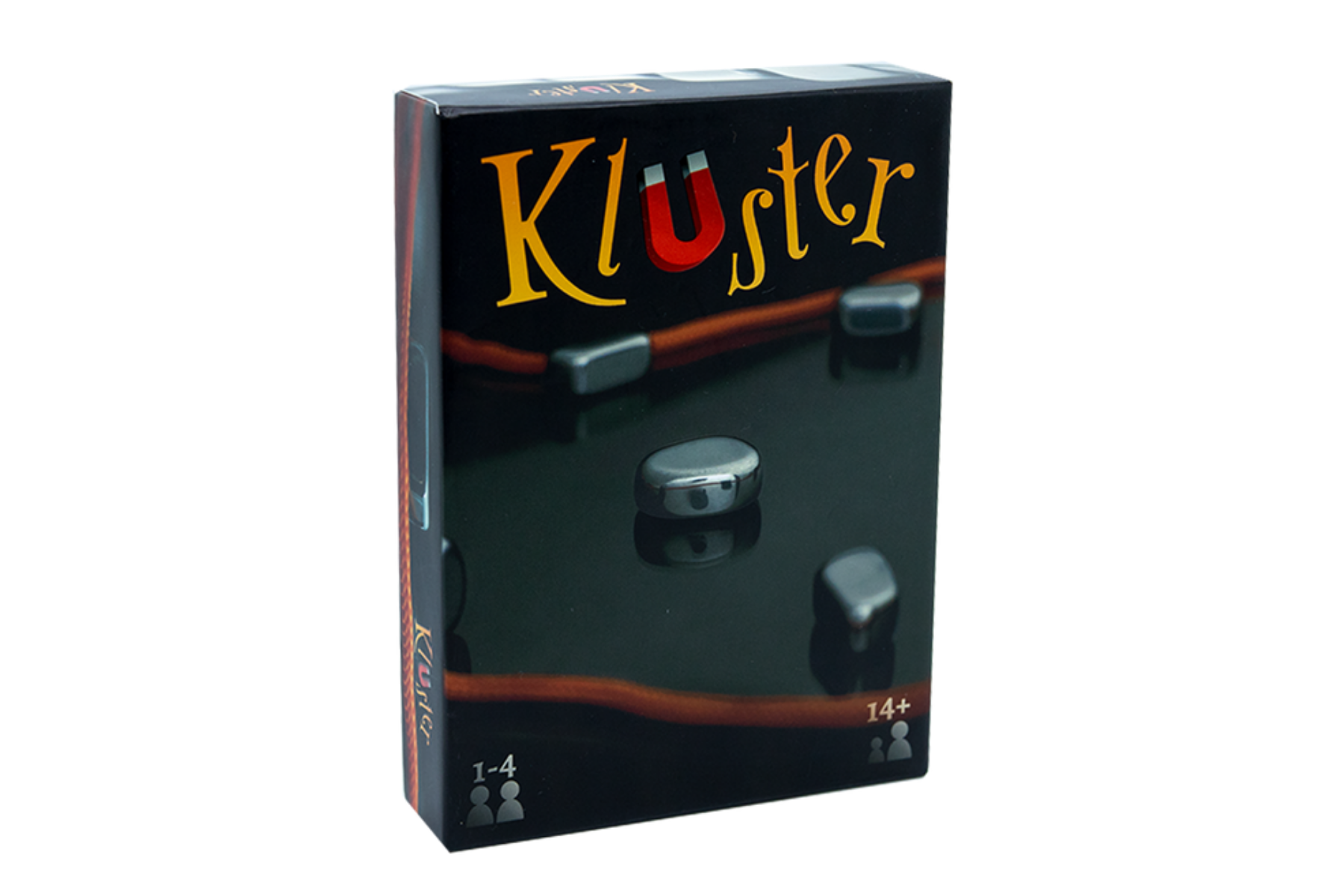 6. Giant Left Center Right

Giant Left Center Right is an addictive family dice game that's fast-paced, fun-to-play, and now GIANT! Three oversized dice and 24 large tokens bring a new dimension to the classic roll-and-pass game. Starting with 3 tokens, each player takes turns rolling all 3 giant dice and then does what the dice say. Roll Left, Center, or Right, and pass a token in that direction. Roll a Dot, and you can keep what you've got–3 Dots is the perfect roll. Out of tokens? You're not out of the game–the player to your left or right just might pass you a token. When one player has all the tokens, they win big! Take your game off the table and turn it into a yard full of fun! Exciting and suspenseful with every roll.

Players: 3+
Playtime: 15 minutes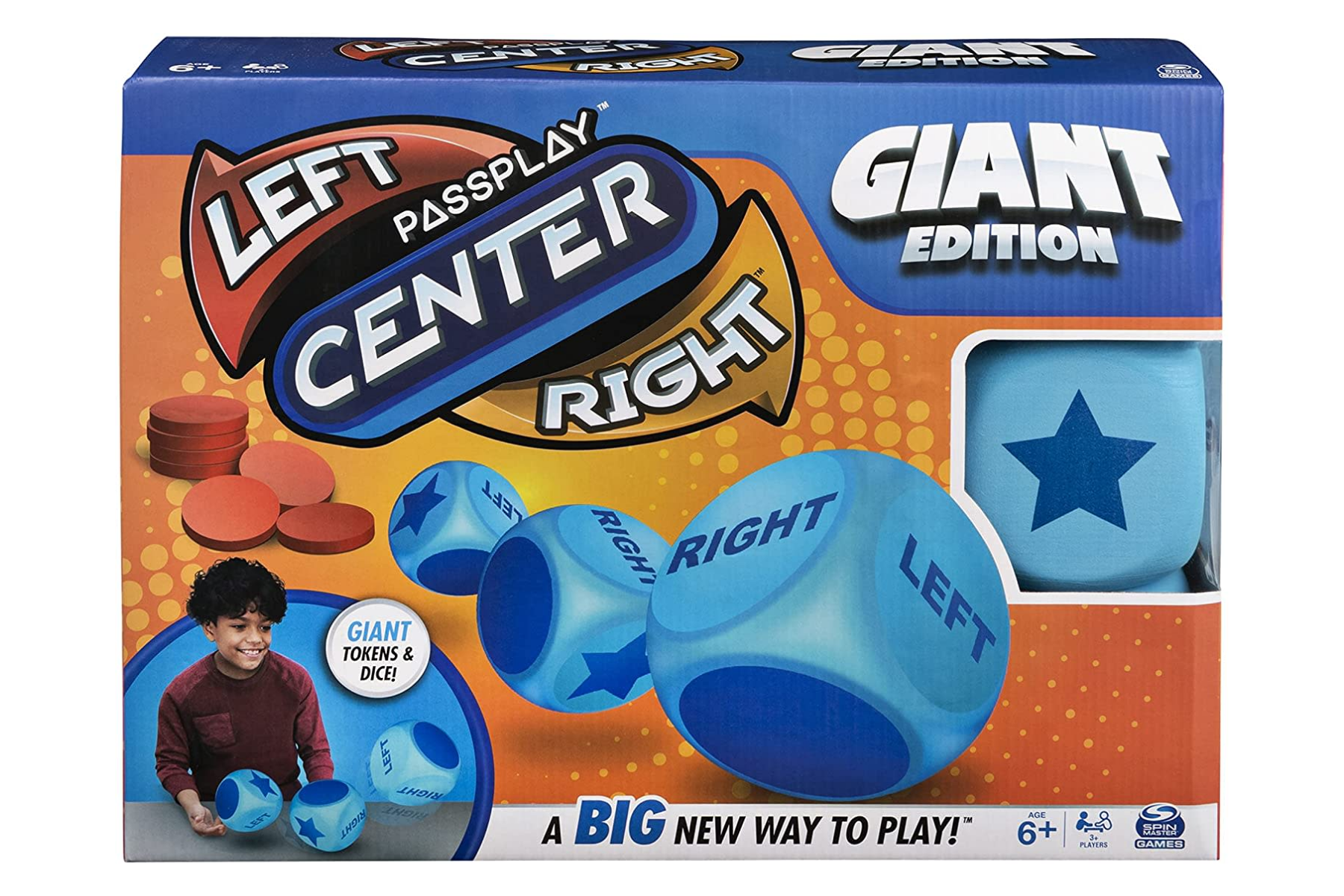 5. Throw Throw Burrito: Extreme Outdoor Edition

Throw Throw Burrito: Extreme Outdoor Edition has all the fun aspects of the original game, but now with seriously upgraded throwable burritos. Instead of throwing squishy foam at each other, you get to launch GIGANTIC INFLATABLE BURRITOS at your friends while playing with hilarious oversized cards. Includes super durable, water resistant cards, nearly-indestructible instructions, waterproof tokens, and two 3 foot tall-inflatable Burritos. Safe for rain, shine, and summer spills.
Shop Throw Throw Burrito (regular and extreme) and Throw Throw Avocado in store!
Players: 2-6
Playtime: 15 minutes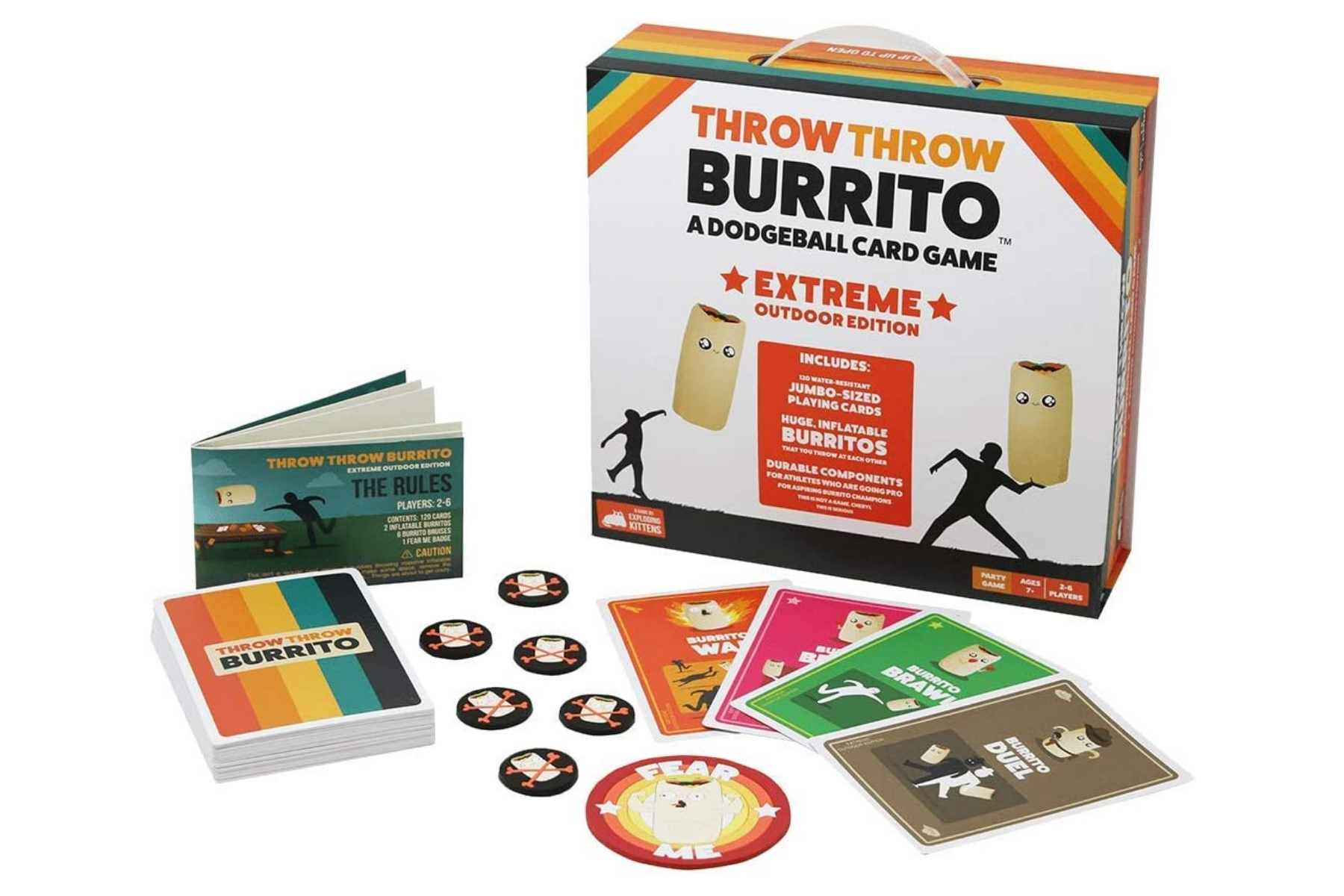 4. Disc Golf

Dynamic Discs Dynamic Dunk provides an exciting, interactive, fast-paced team game for everyone to enjoy! Dynamic Dunk incorporates throwing accuracy and player agility while packing up into a mesh carrying bag that is easy to carry and store! The Dynamic Dunk comes with two targets that collapse and fold down flat for convenient storage and even easier assembly. Fully equipped with two easy-to-throw and comfortable feeling ultimate discs and an intuitive built-in scoring system, Dynamic Dunk offers hours of fun without an expensive price tag. Dynamic Discs Dynamic Dunk is perfect for backyards, parks, the beach, camping, tailgating, and more!

For all things disc golf come visit our newly revamped and extensive disc golf section in store!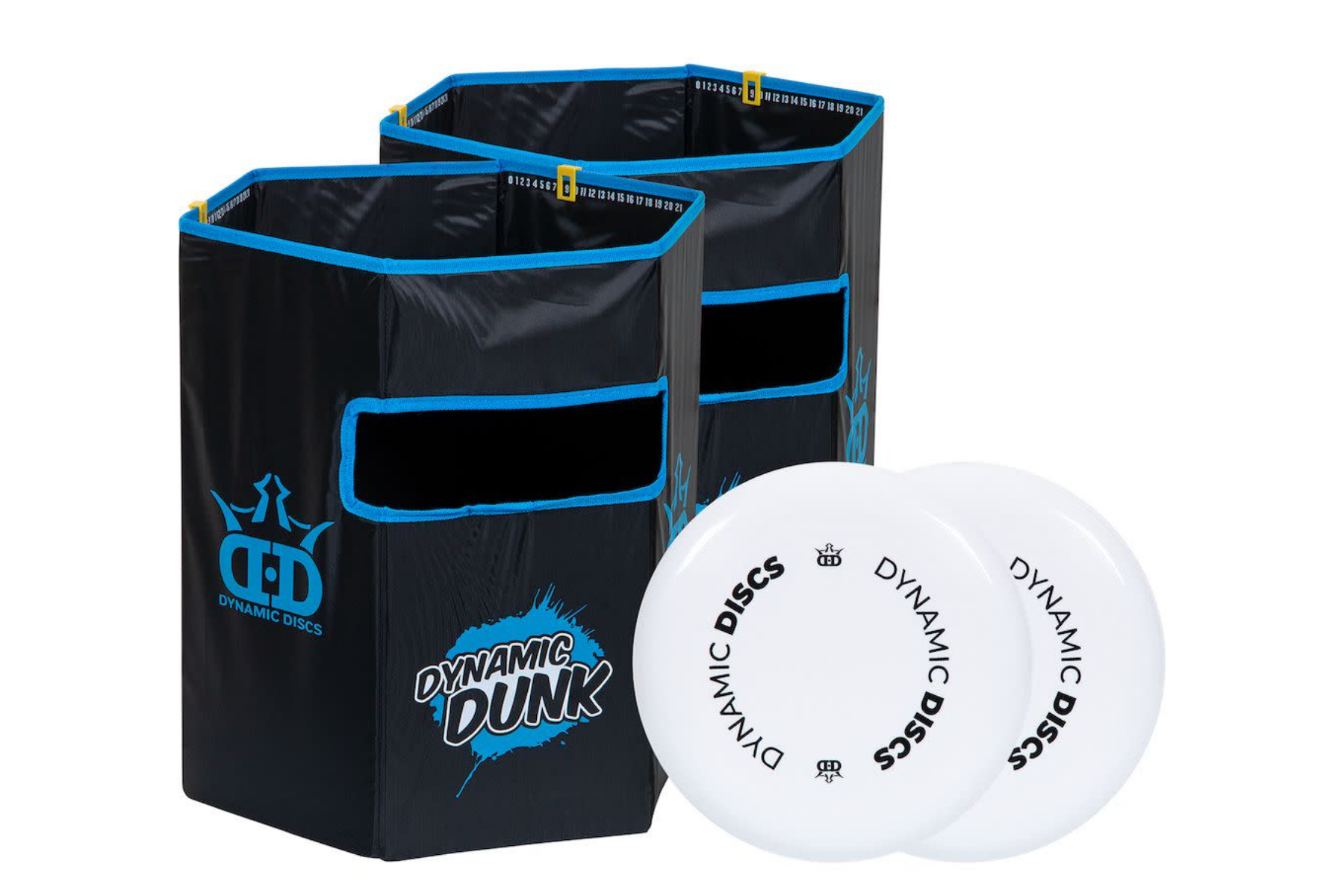 3. Suspend

A family game of tricky hangs and steady hands! Try this hanging balance game and you'll be hooked! Suspend comes with 24 notched, rubber-tipped wire pieces to hang from a tabletop stand. Sound easy? Try adding another piece! Each time a bar is added, the balance shifts, the difficulty changes and the incredible midair sculpture transforms. Can you add all your game pieces without making it fall? This tricky game is a test of steady nerves and steady hands.

Players: 1-4
Playtime: 15 minutes
2. Giant Teetering Tower Yard Game

The humble wooden block tower game is all grown up! Standing up to four feet tall, Teetering Tower is super-sized fun for big kids of all ages. Great for outdoor gatherings, start by stacking up your tower block-by-block, then carefully push, pluck, and place each giant piece until the whole thing comes tumbling down!
This and other teetering tower games available in store!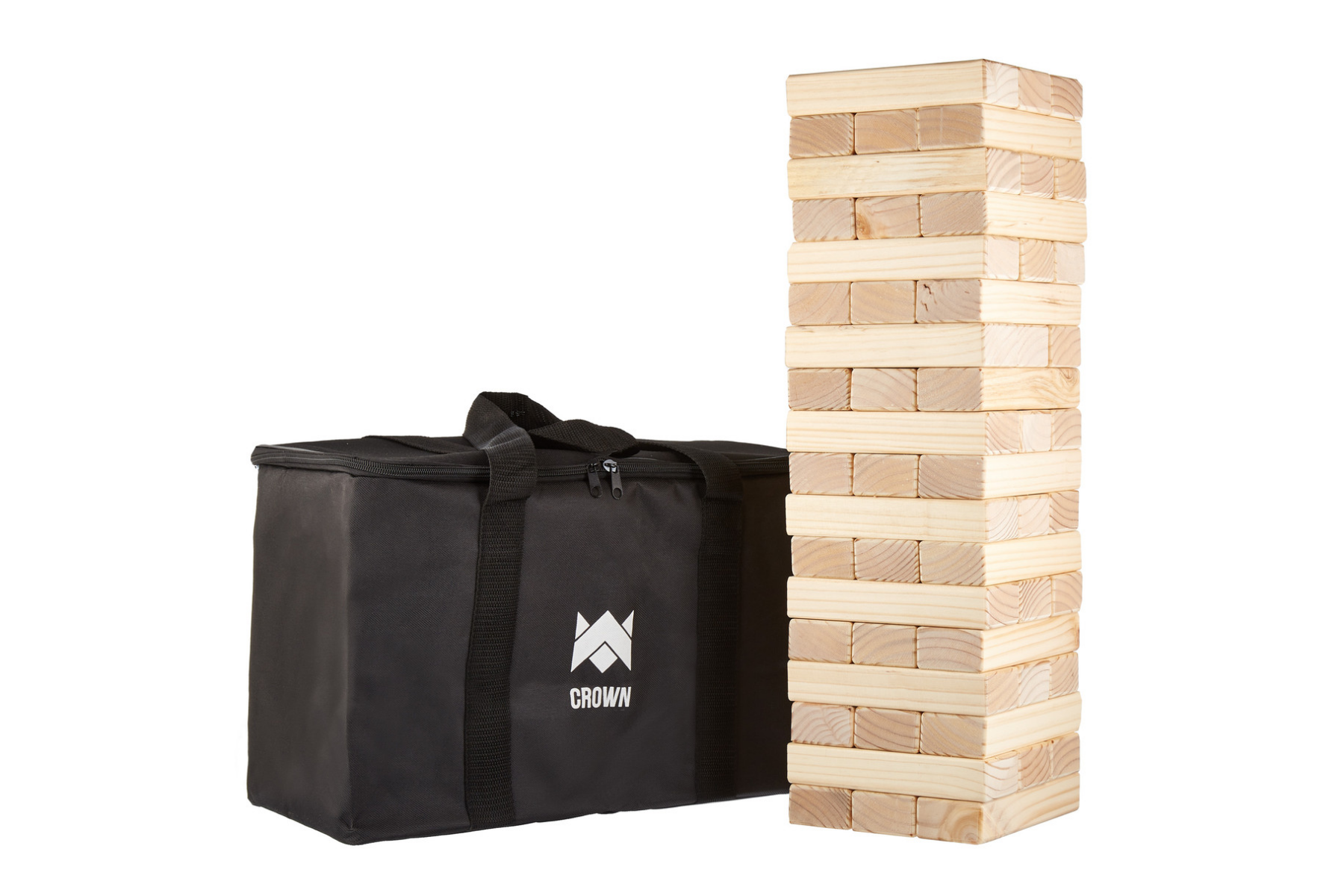 1. Crokinole


Crokinole is a traditional dexterity game.  Crokinole is played on a circular wooden board, with wooden circular discs as playing pieces. Players take turns shooting discs across the board by flicking the them with their fingers, trying to land their discs in scoring regions on the board -with the highest scoring area being the recessed hole in the very center.  Each round, each player/side alternately shoots a set number of disks (usually 12), shooting one disk each turn.
As a traditional game, there are often many variations played, but the following method is based on the National Crokinole Association's rules which also govern the World Crokinole Championship.
Players must position their disc on the start of each of their turns in their quadrant in front of them, touching the outer scoring ring boundary.  If there are no opponent's discs on the board, they must aim for the center of the board.  If there is an opponent's disc on the board, they must aim and hit an opponent's piece first, either directly, or by a carrom shot.  The center recessed hole is worth 20 points, and discs are removed and scored at the end of the round if they land in the center hole.  Discs that are outside the outer scoring ring at the end of each shot, or are touching the outer scoring ring at the end of each shot, are removed from play for the round.  Scoring is by cancellation scoring (e.g. Player/Side One scores 250, and Player/Side Two scores 225, Player/Side One scores 25.)  It is usually played as a two-player game, but variations that accommodate more players exist. Play is to a set score, usually the first player/side to 100.
Visit us in store for a demo or to pick up a board for the family!
Players: 2
Playtime: 30 minutes